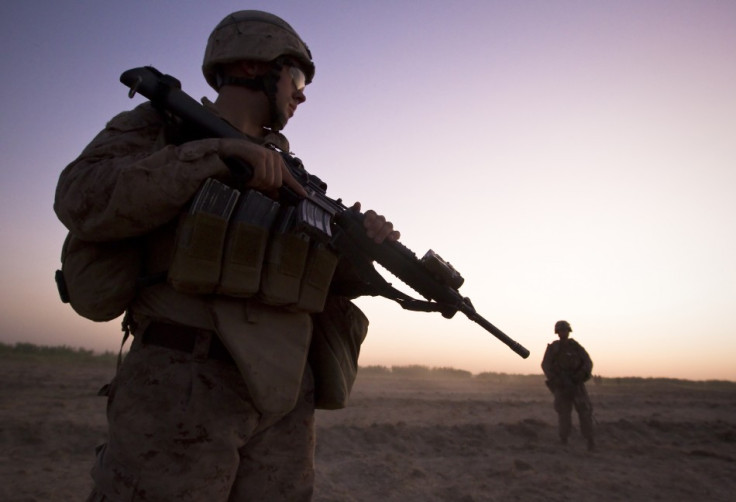 A US Marine who bullied a fellow soldier who later killed himself has been jailed for 30 days and will be demoted.
US Marine Lance Cpl Jacob Jacoby pleaded guilty to assault and admitted that he punched and kicked Lance Cpl Harry Lew.
Lew was later found dead of self-inflicted machinegun wounds. However, the judge, Captain Carrie Stephens, said she could find no evidence that the abuse led to Lew's suicide.
Jacoby said he attacked Lew out of frustration because Lew kept falling asleep while on sentry duty in Afghanistan.
Jacoby told the judge he lost his temper when Lew responded to his questions disrespectfully.
Lew's "sleeping problem" had already been raised by squad members and officers, the court martial heard. He had been referred up the chain of command for disciplinary procedures and taken off patrols so he could get more rest, AP reported.
Tensions escalated on Lew's last night alive after he fell asleep once again while on duty. The charges before the court alleged that he was punched and kicked and as punishment, forced to do push-ups and have sand poured on his face.
After the incident, Lew shot himself with a machinegun. He left a note which read: "May hate me now, but in the long run this was the right choice I'm sorry my mom deserves the truth."
The note raised suspicions that the earlier abuse led directly to the suicide.
Jacoby's apparently light sentence was expected to create further controversy. Lew's father told reporters before sentencing: "We just couldn't believe [his] own peers would do something like that to their own people. It's a tragedy for us - never able to repair our broken heart."