A California lawmaker will introduce a new bill on Thursday (16 March) that would make it illegal for service members to share nude photos of anyone without their consent. Congresswoman Jackie Speier announced the proposed legislation amid an ongoing investigation into allegations that Marines shared explicit images of female service members on a Facebook page called Marines United.
Speier, a ranking Democrat on the House Armed Services Committee, will introduce the Servicemembers Intimate Privacy Protection Act (SIPPA) in a press conference with women's rights attorney Gloria Allred and Marine veteran Erika Butner, a victim of the Marines United group. In a statement announcing the bill, Speier said the legislation would "close a massive gap" in the Uniform Code of Military Justice.
The proposed bill comes just days after General Robert Neller, commandant of the US Marine Corps, faced tough questions during a congressional hearing on the issue. Neller confirmed that the Naval Criminal Investigative Service is investigating the allegations and promised that any service member found guilty of participating will be held accountable.
During the hearing before the Senate Armed Services Committee, lawmakers questioned Neller whether current statues within the Uniform Code of Military Justice were enough to deal with the alleged crimes, Military.com reported.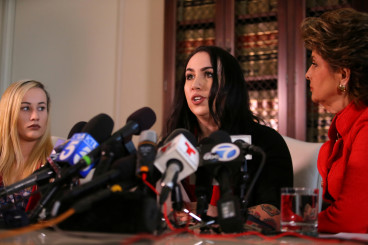 "That's something we're going to get into with this task force, if there are provisions within UCMJ that may need to be more specific about this particular type of potential offense," Neller responded to Senator Richard Blumenthal (D-Connecticut). Neller was referring to a task force created by the Marine Corps to establish how to proceed following the scandal.
Senator Elizabeth Warren (D-Massachusetts) then asked Neller if a provision specifically addressing "revenge porn" would be necessary, to which Neller responded it might be. "I think that would be helpful in the accountability process," he said. "But again, some of these pictures of these women, they were fully clothed, and it's the commentary."
A 9 March report by Business Insider revealed that the issue is not isolated to just the Marine Corps, but instead extends to all branches of the military. The Marine Corps, Army and Air Force are coordinating in their ongoing investigations.