Members of the Marines United Facebook group, accused of sharing nude photos of female Marines, have reportedly begun posting videos to pornography websites such as PornHub. Despite an investigation by the Naval Criminal Investigative Service, members have also migrated to a new private Facebook group called Marines United 2.0.
The new Facebook group has just over 3,000 members, a sharp decline from the 30,000-strong Marines United page. According to veterans' news site Task & Purpose, the majority of members are posting from their personal Facebook accounts and are not only reconstructing the original cache of nude photos from the original group on a new DropBox folder, but are also posting on porn sites.
Comments posted under one video on PornHub imply the woman featured works in support personnel, while DropBox folders contain explicit photos and videos from the original Marines United group, Task & Purpose found.
Members of the new Marines United 2.0 group have defiantly continued to share nude pictures of their sisters-in-arms and have taunted federal and Naval officials investigating their behaviour. "It would be hilarious if one of these FBI or [Naval Criminal Investigative Service] f***s found their wife on here," one member commented.
Another wrote: "They can investigate all they want. It's not illegal to share nudes lol."
Fighting against "revenge porn"
Organisations that fight against online sexual exploitation note that many states do not have any so-called "revenge porn" laws and when they do, they are not necessarily strong.
"We've been successful in encouraging legislators in these states to take up these laws, but that doesn't mean that these states have come up with good ones," Mary Anne Franks, a professor of law at the University of Miami and the legislative and tech policy director with the Cyber Civil Rights Initiative, told NBC News.
Prior to 2013, just three states had "revenge porn" laws. Now, more than 30 states and Washington DC have victim protection laws that prohibit the distribution of explicit photographs without the subject's consent.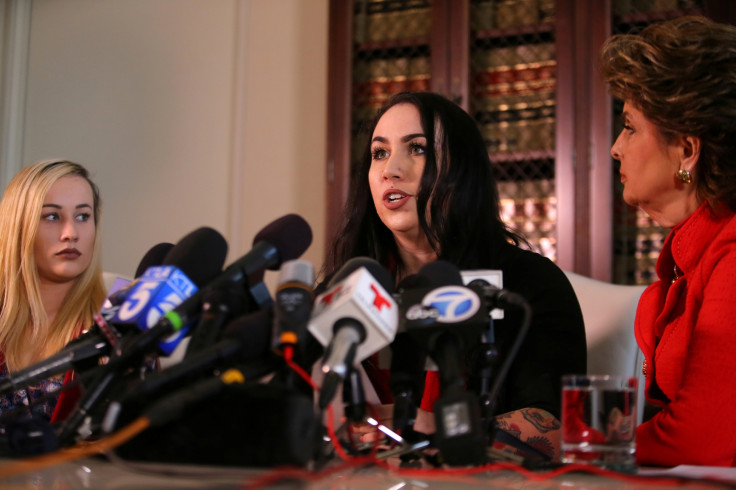 Investigating the nude photo scandal
Military officials and congressional leaders have been quick to denounce the activities of the Marines United members. Marine Corps Commandant General Robert Neller renewed his denouncement of the attacks in an op-ed published in USA Today.
"There is no place in our Marine Corps for bullying, predatory sharing of private and explicit photographs, making sexually violent and derogatory comments, or generally disrespecting a fellow Marine, regardless of gender, race, religion or creed," Neller wrote. "Such behaviour has a corrosive and negative effect on good order and discipline."
Neller said the Marine Corps is responding to the allegations "with decisive action" which includes providing support to victims, investigating the attacks and taking "appropriate judicial or administrative action" if criminal behaviour is found. The commandant also announced the creation of a task force to address the "attitudes that contribute to this behaviour".
Neller is expected to brief lawmakers on Tuesday (14 March) on the ongoing investigation in a hearing with the Senate Armed Services Committee.
House Armed Services Committee Chairman Mac Thronberry (R-Texas) told Military Times that committee members will speak to Neller about the investigation behind closed doors.