US Marine Corps Commandant, General Robert Neller has vowed that there will be consequences for service members guilty of sharing nude photos of others on Facebook and other websites.
Despite promising to hold service members involved in the scandal accountable, Neller was hit by tough questions at the Senate Armed Services Committee from female senators including Democrats Kirsten Gillibrand and Jeanne Shaheen.
Gillibrand, a senator from New York, argued that the military had not done enough to address allegations of sexual assault and harassment in the past, pointing out a similar incident in 2013, the BBC reported.
"When you say to us, 'It's got to be different,' that rings hollow," Gillibrand said. "I don't know what you mean when you say that. Why does it have to be different because you all of a sudden feel that is has to be different? Who has been held accountable?"
"It is a serious problem when we have members of our military denigrating female marines who give their life to this country in the way they have, with no response from leadership," she said.
According to ABC News, Neller acknowledged that the recent allegations of sharing explicit photos and videos online is connected to a broader cultural issue.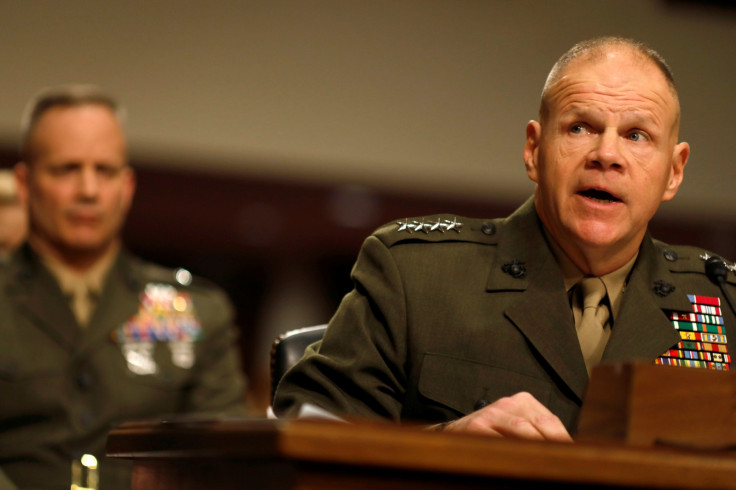 "I'm responsible," he told Gillibrand. "I'm the commandant. I own this, and we are going to have to, you know, you've heard it before, but we're going to have to change how we see ourselves and how we do—how we treat each other [...] We've got to change, and that's on me."
Neller was joined at the committee by acting Secretary of the Navy Sean Stackley and Sergeant Major of the Marine Corps Ronald Green.
The top Marine confirmed that the Naval Criminal Investigative Service (NCIS) is investigating the allegations and called the actions of Marines cyberbullying their sisters-in-arms "truly disturbing and unacceptable". Neller and Stackley added that while some female victims have come forward, they noted that more need to do so.
Stackley said an NCIS tip line has received more than 50 calls, and investigators are finding and looking into sites similar to Marines United. The acting Navy secretary added that questions remain about what can be done legally to prosecute some online behaviour.
NBC News reported that lawmakers suggested strengthening laws or regulations to make "revenge porn" illegal under the Uniform Code of Military Justice.
Reports since the allegations surfaced revealed that members of Marines United had migrated to a new private Facebook group called Marines United 2.0 and had continued to share explicit photos of female Marines and veterans. Some members are also reportedly sharing photos and videos of the female service members on porn websites such as PornHub.