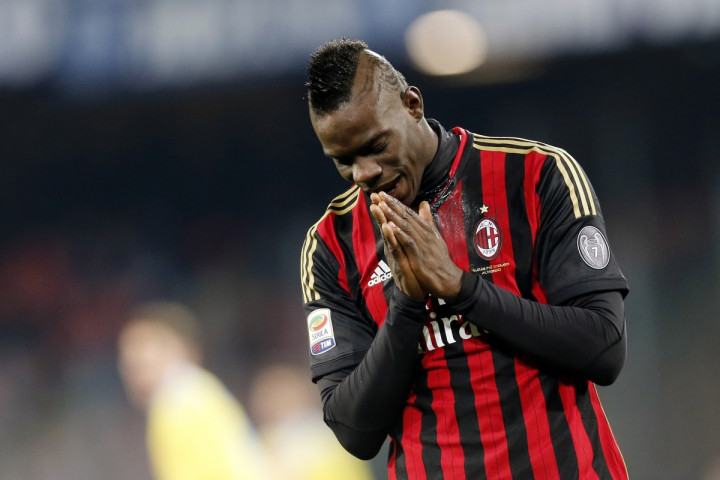 Mario Balotelli's agent Mino Raiola has opened up regarding the Italian striker's impending move to Liverpool.
According to various reports, the Reds have supposedly agreed a £16m fee with AC Milan and as well as completed negotiations regarding personal terms with Balotelli and his agent.
It was earlier reported that, Raiola had set up meetings with Liverpool in London, in order to increase his bargaining power, as he was hoping Arsenal and Chelsea's interest in the player will drive up the price.
However, the Italian striker's agent has revealed that, the Merseyside outfit was the only club he was talking to and has also confirmed that the former Manchester City striker will be on a regular contract, like the rest of the players. It is reported that he will earn around £80,000 a week (€100,100, $132,580) over a three-year period.
"Liverpool has always been the only team with which I dealt in England for Mario. Mario will not have a different contract other players of Liverpool, he must comply with the code of conduct of the club as everyone," Raiola said, as quoted by French newspaper Le10Sport.
No leadership role
Raiola, who manages over 20 footballers, also represents other big stars like Zlatan Ibrahimovic and Paul Pogba. He feels this is Balotelli's final chance to prove that he is a great footballer and agrees that at 24 years-old, he cannot use age as an excuse for his poor performances.
"His last chance? At the highest level, yes. It's all or nothing. Mario is 24 years-old. He no longer has the excuse of age," the super-agent continued.
The 47 year-old thinks that Balotelli needs a pressure-free environment to be at his best, and believes the Italian striker will do well when he does not have to be a leader in the team.
He feels that Liverpool captain Steven Gerrard's presence and guidance will bring out the best in the former Milan forward.
"We see that it is not ready to be a leader. In Liverpool, it can be an important element without being asked to be a leader. With Gerrard, Mario will be protected and will be at his best. Mario needs to remove that pressure, he should feel free to score goals and that's all," Raiola concluded.