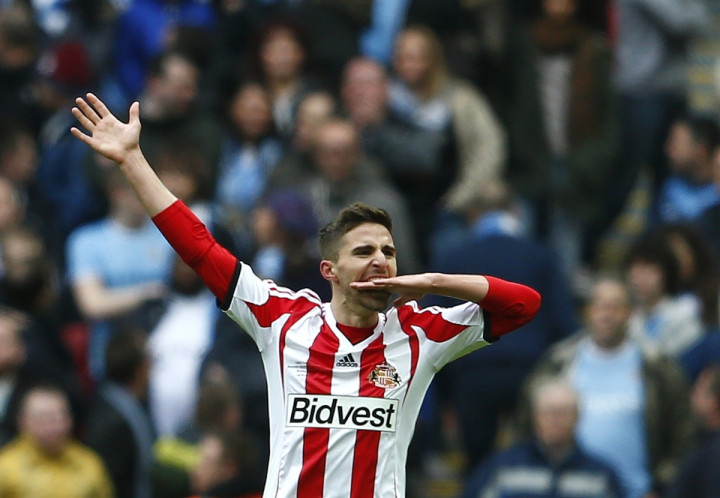 Sunderland boss Gustavo Poyet has hinted the club was ready to hand an ultimatum to Liverpool star Fabio Borini over his prolonged transfer to the Stadium of Light, claiming the Black Cats will soon turn their attention to other potential targets.
Poyet had earmarked the signing of the Italian as his top priority for the summer after the striker impressed him during his season on loan. He scored seven goals in the club's miraculous escape from relegation.
Liverpool were also keen on parting ways with Borini and last month both managers Brendan Rodgers and Poyet confirmed an agreement between the clubs over his transfer said to be around £14m.
However, Sunderland have struggle to reach an agreement with Borini himself as the player's agent Marco De Marchi said his client wanted to stay at Anfield.
"Sunderland have made a large offer of €18 million (£14m) to sign him, but Fabio wants to stay," De Marchi said.
And with less than two weeks to the end of the transfer window Poyet has suggested they may try to sign an alternative.
When asked if the club would set a deadline, he said: "I have asked myself many, many times. I don't know, to be honest, I don't know if we need to put a date on it or not. I don't know.
"It's a daily thing. If something incredible comes in and we need to make a decision then, a player that we cannot say no to, then I am sure there will be a few phone calls saying 'now or never' both ways. But at the moment, we haven't found that player, but we will see."
Poyet revealed Sunderland had been close to signing Eduardo Vargas before the Chilean international opted instead to move to QPR on loan.
"We were very close to getting Vargas. It was a matter of decisions between everybody - clubs and cities, living and possibilities and things, and in the end, everything didn't come through for us to get the player.
"That was close to us making a decision on whether Fabio was coming or not coming. It's daily. We haven't put a date on it, but it's daily and we are looking for options."