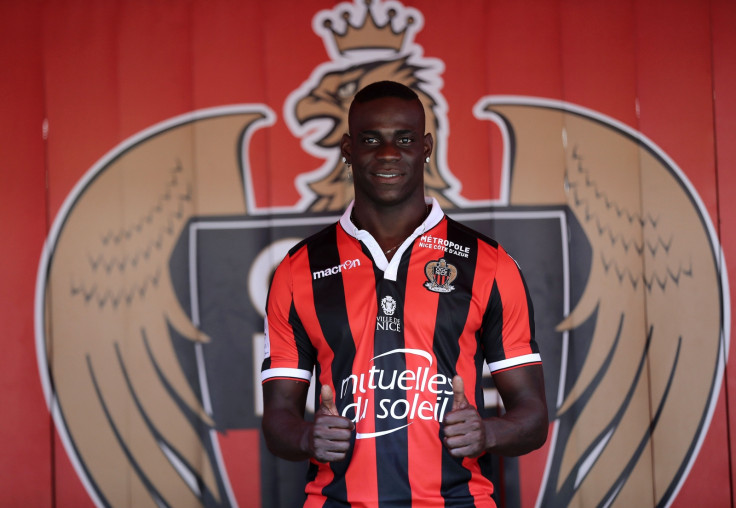 Mario Balotelli's agent Mino Raiola has blasted Liverpool manager Jürgen Klopp's treatment of striker Mario Balotelli. The outspoken Dutchman has taken aim at the Reds boss after Balotelli joined Nice on a one-year contract.
The 26-year-old star was omitted from Liverpool's pre-season tour and trained with the reserves following his return to Anfield earlier this summer, with Klopp making it clear the Italian did not feature in his long-term plans. Klopp subsequently told Balotelli he was free to leave the club he joined in 2014.
Raiola – who also represents Manchester United duo Zlatan Ibrahimovic and Paul Pogba – claims Klopp handled the situation poorly.
"In the end, the higher-ups at Liverpool admitted that Klopp was wrong," he told Gazzetta dello Sport.
"I'm not trying to judge him as a coach – although, for me, he's not a good coach – but he didn't understand that Balotelli is, whatever else, a person."
Raiola said that contrary to popular perception, Balotelli behaved like a perfect professional on his return to Liverpool, having underwhelmed during a loan spell at AC Milan last season.
"Mario has been exemplary. He never complained about training alone," he said of the ex-Liverpool striker. "To say that it was wrong of Klopp would be an understatement. He was a piece of s**t about it."
Balotelli was linked with numerous moves away from Liverpool over the last few months. However, Raiola said the controversial Italian chose Nice because he believes he can relaunch his career in France.
"There were alternatives in Italy, in Germany, in England, in Spain, but we chose Nice," Raiola said of the former Liverpool star. "The French league is interesting and there is attacking football.
"The national team is a theme that Mario likes a lot but today he should focus on Nice and their performances. If the national team needs him, well, we will do other things, but, for now, he must think only about returning to the field."