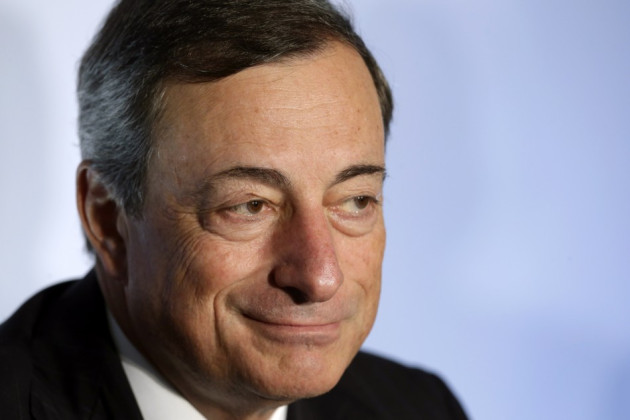 The majority of traders expect another massive European Central Bank cash injection, in the form of 'cheap money' from another three-year long term refinancing operation, in order to prop up the eurozone's ailing economies.
According to a Reuters poll, a slim majority of 13 out of 22 traders polled expect another round of monetary stimulus within the next 12 months.
Yet only eight out of 24 traders expect the ECB to turn on the taps again before the end of 2013.
This is similar to a Reuters's poll taken on July 15 where 8 out of 22 traders said they expected the ECB to hand out extremely cheap cash later this year.
An LTRO is essentially a cheap loan to banks from the ECB to stimulate the economy and get firms lending again.
Crisis Far From Over
However, the survey's findings indicated that traders expect the central bank's loose monetary policy to continue, as ECB President Mario Draghi told the European parliament that he has not ruled out more LTRO stimulus measures.
"We are ready to use any instrument, including the LTRO, to maintain short-term market rates at a level which is warranted by our assessment of inflation in the medium-term," he told the European parliament in his quarterly address this month.
The ECB pumped unprecedented amounts of euros into the continent's shattered bank system through two stimulus programmes in December 2011 and February 2013.
These put over a trillion euros into circulation to ease Europe's economic crisis that erupted in 2010 as multiple EU countries like Portugal, Spain, Ireland and Greece entered years of recession.
More Findings
The poll also showed European banks will repay €3.5bn (£3bn, $4.8bn) of the ECB's twin three-year crisis loans next week, less than half the amount they will pay back by this time.
European banks have paid €330bn back so far of emergency loans issued by the ECB which might suggest that they are becoming less reliant on the central bank for funding.
However, the ECB has kept interest rates at 0.5% and announced a strategy of forward guidance in July 2013 to help keep borrowing costs down.