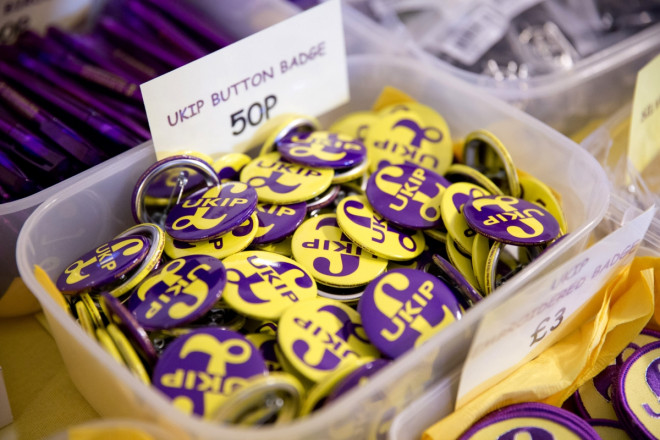 A senior Ukip party member launched a stinging Twitter attack on "fascist" police after they plastered his car with a "punitive" sticker.
Mark Hughes, who is standing for the anti-EU party in next month's elections, launched the tirade against Hertfordshire police after he left his motor at the constabulary's headquarters in Welwyn Garden City, when he went there for a meeting.
Hughes left the car in the secure car park, but was left fuming when he returned to discover a large sticker on the windscreen, warning him about his inconsiderate parking.
When he had difficultly removing it from the glass, Hughes took to Twitter to vent his frustration.
"Saw an example today of judgemental, vindictive & fascist behaviour from @HertsPolice & I am a member of the @HertsPCC Audit Committee," he moaned.
The East of England candidate added: "It is vindictive – next they will be putting people in the stocks."
Libertarian Hughes later stated he does not think the police force is a fascist organisation.
Ukip backed its man by accusing Herts police of a "punitive measure" by using a large sticker to make its point.
Herts police blamed Hughes for parking his car "irresponsibly".
A Ukip spokesman said: "It was unfortunate that the police didn't just leave a polite note or ask him to move his car but chose to put a large sticker on the window."
"It was very difficult to remove and was clearly a punitive measure, despite the fact that there was no visible way in which his car could have blocked emergency vehicles."
A Herts police spokesman told the Welwyn Hatfield Times: "People who park irresponsibly are not issued with a fine, but advice notices are attached to the car.
"There is potential for inconsiderate parking to obstruct officers in the course of their police duties.
"The police headquarters car park is primarily used by police officers and police staff, and they would have received the same advice notice if they had parked in the same manner."