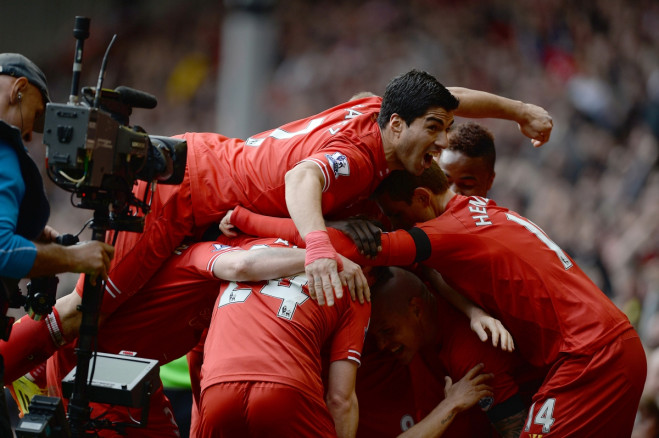 Mark Lawrenson has admitted that he believed Liverpool would fall short of finishing the season in the top four.
The Reds have had an impressive campaign as Brendan Rodgers's side are second in the table with 80 points from 36 games, level on points with league leaders Manchester City. The Merseyside club have already made it to the next season's Champions League after confirming they will finish the season in the top three.
Liverpool and City are set to battle for the league title this season and victories for both teams in their next two games will see the goal difference decide the champions. The former Reds defender believes the Anfield club's season will not be a failure if they fail to lift the Premier League title.
"Their Premier League title challenge could very well end in glorious failure. But failure is the wrong word. How is this season a failure?" Lawrenson told the Liverpool Echo.
"The objective back in August was to qualify for the Champions League. I was one of many people who thought they would fall short in the battle for fourth place. The Reds, though, are already in next season's group stages, third place at the very least guaranteed a fortnight ago."
"No matter what their title rivals do over the closing week of the season, Liverpool now have just one job. Win their final two games. Anything less will almost certainly leave a lingering bitterness to a campaign that deserves to finish with a flourish."
Liverpool take on Crystal Palace for the league fixture at Selhurst Park on Monday evening. The Reds come into the game after suffering a 2-0 defeat at the hands of Chelsea at Anfield last month.
Lawrenson backed Rodgers's approach to the game against Chelsea as he believes the former Swansea manager was looking to end the Blues chances of winning the title this season.
"Brendan Rodgers' philosophy has worked. Now that's success. And there could still be more. The Chelsea defeat has lingered heavily over the past week, and there was some supreme Monday morning hindsight going on the day after the game," the Anfield favourite said.
"There were those who believed Liverpool should have been more defensive given a point would have been a good result."
"But why change an attacking approach that had earned 11 straight Premier League victories before that, especially in a game where victory would have ended Chelsea's chances of the title?"
"I thought Liverpool would blow Chelsea away while taking into account they would be defensive," Lawrenson concluded.