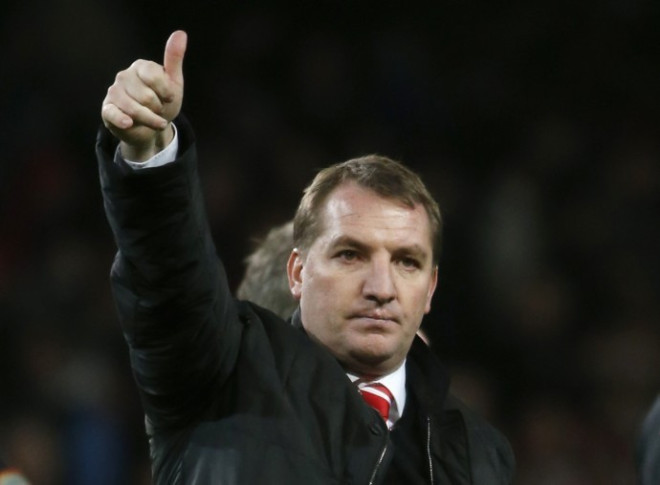 Liverpool manager Brendan Rodgers has accepted that he needs to bolster his squad during the summer in order to be able to compete in the Champions League in the upcoming campaign.
The Reds are guaranteed a place in Europe's top club competition for the upcoming campaign as a result of their exploits in the Premier League this season. They currently have 80 points from 36 matches, seven points more than fourth placed Arsenal, enabling them to qualify directly into the group stage.
Although Rodgers' starting XI comprises of talents like Luis Suarez, Raheem Sterling, Steven Gerrard to name three, he does not have considerable backup or depth on the bench, who could adequately replace these stars under extreme circumstances. The former Swansea City manager is wary of the need to dip into the transfer market if he is to maintain the overall fitness of all his players.
"For us, going forward, a sense of the future, we know we have to strengthen our squad. We're in the Champions League next year, which will be great. But we want to be in every competition and challenging on all fronts - that clearly means that we have to strengthen the depth of our squad," Rodgers told Sky Sports.
With the increase in the number of fixtures next season, Rodgers will look to make a marquee signing alongside some utility players, who will swiftly adjust into his setup.
Liverpool have been recently linked to Southampton midfielder Adam Lallana and Lyon striker Alexandre Lacazette both of whom have enjoyed their season with their respective clubs.
Meanwhile, the Reds were handed a massive boost amid speculations of Real Madrid's interest in signing Luis Suarez after the 27-year-old dismissed all the reports by claiming that he is very happy with life in Merseyside.
Before the Uruguayan international signed a new contract last December, Rodgers had expressed his intent to build his team around his star striker.
"Luis Suarez has been outstanding in all my time here and obviously, in particular, this season. So it [PFA Player of the Year Award] was very well deserved and I know he really respected it, coming from the players in this country," Rodgers explained.
"I know he's happy. To know that he's happy is important, like it is with all of our players. It's very important that we have players here that are content, happy and focused on Liverpool," the 41-year-old concluded.