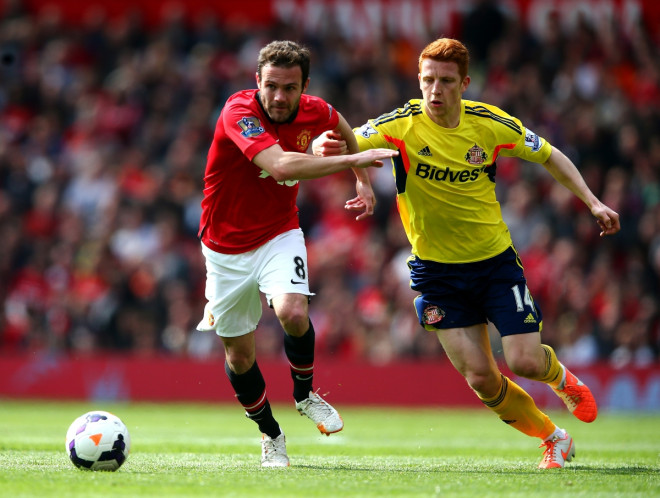 Liverpool legend Jamie Redknapp believes Manchester United's defeat to Sunderland at Old Trafford was the best thing that could have happened to them.
Sebastian Larsson's strike in the 30th minute was the only goal of the match and saw Ryan Giggs suffer his first defeat as United manager. The Welshman took the role of interim manager in April after the club showed the exit door to David Moyes.
Giggs registered a 4-0 victory over Norwich City in his first game in charge, while losing the second game against Sunderland. Redknapp says the defeat against the Black Cats will make United realise that they need to revamp the squad in the summer.
"Losing at home to Sunderland for the first time in the league for 46 years is not what United wanted but, perversely, it might be the best result they could have hoped for," Redknapp told the Daily Mail.
"The win against Norwich just papered over the cracks. If United and Ryan Giggs had won all four of their final games, they might have thought things were OK and not many changes had to be made. That could not be further from the truth."
"United require major surgery and at least four or five new players. The display against Sunderland shows that David Moyes was not the only problem at the club - this group of players is just not good enough."
"All the focus has been on who will take charge but unless the players improve, you could have all of the world's best managers there and the team would still struggle," the former Liverpool midfielder concluded.
Meanwhile, Giggs expressed his disappointment after United's defeat at the hands of Sunderland in front of the home fans.
"We're obviously disappointed. After the great performance we gave last week, it was a bit flat today. The preparations were the same as last week, the lads were training well and I changed things around a bit," Giggs told United's official website.
"That concentration and quality just wasn't there today, but credit to Sunderland who are on a good run. When teams are fighting for their lives you need to be at your best, and today we weren't."