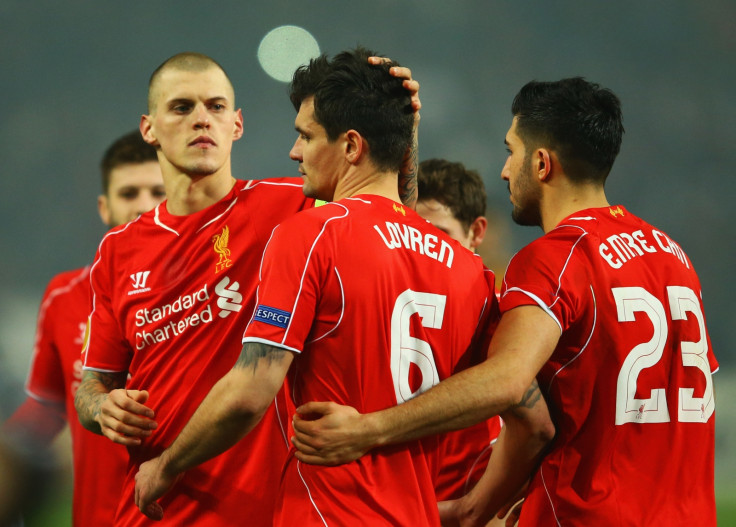 Liverpool favourite Mark Lawrenson claims that the Reds have an advantage over Manchester United in the race for the top four, with Brendan Rodgers having a history of finishing seasons on a strong note.
Both Swansea and Liverpool have ended seasons positively under the manager, and last season the Reds went into the final game of their campaign with a chance of winning the title. Lawrenson believes that as the side sit in fifth place in the table, just two points of United, they will have the strength to finish on top of their bitter rivals for the second season running.
"There are three teams going for fourth as far as I'm concerned. It's us, Arsenal and Manchester United," he told the Echo. "I don't see Southampton being in the shake-up and Tottenham ultimately won't be good enough.
"Yes it's a big game today (against Manchester City) but Manchester United at home in three weeks time might be an even bigger one. If you factor in Brendan's record in the second half of the season, not just with Liverpool but with Swansea you'd hope we've got an advantage."
Lawrenson argued that Liverpool's form last season would be something to tap into now as they get closer to the business end of the season.
"When you're winning games everything seems easy," he explained. "We had that fantastic run last season. I don't think we can have anything like the same run but there's no reason why we can't keep up this form and if we do we're going to win a lot of games.
"We're suddenly a team that concedes very few, looks very solid defensively and have got lots of options and outlets going forward with plenty of pace. We look a good side now."