Mark Lawrenson: Raheem Sterling and Jordan Henderson's contract situation will get sorted this summer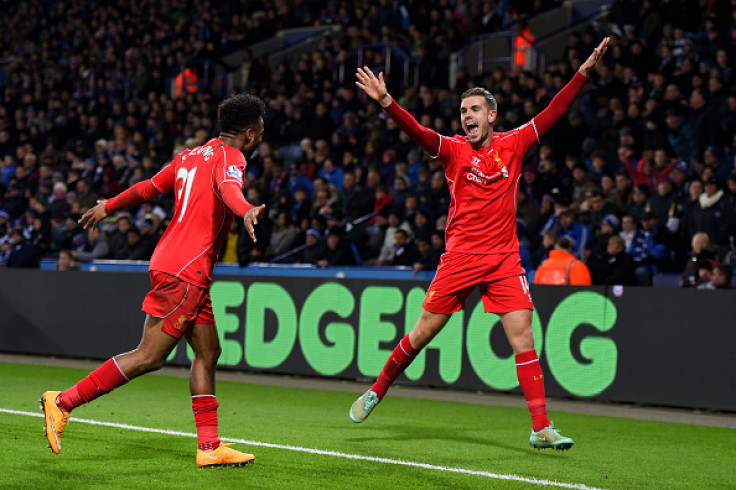 Mark Lawrenson claims Liverpool star duo of Raheem Sterling and Jordan Henderson are nowhere close to being world class and has advised the players to commit their future to the club.
Brendan Rodgers has already confirmed the 20-year-old has put the contract talks on hold until the end of the season, who has over two years left on his current deal. The former Sunderland man, who has 15 months left on his contract, also admitted that he will wait until this summer before signing a new deal.
Sterling has been linked with a move to top European club Real Madrid, while Bayern Munich are reportedly keeping tabs on the attacker. Henderson is set to replace Steven Gerrard as the next Liverpool captain after the latter leaves Anfield at the end of the season.
Lawrenson has urged Liverpool fans not to worry about the ongoing contract situation as he believes both Sterling and Henderson will commit their future to the Merseyside club.
"Sterling is nowhere near ready to move to Real Madrid, for example. And the owners know that," Lawrenson told the Liverpool Echo.
"I don't think Henderson's representatives should be asking for anything like the salary Steven Gerrard is on just because he is line to replace him as skipper. That's just silly. Gerrard has plenty of experience and Henderson is nowhere near that level.
"The people running Liverpool have an idea of how much they want to pay players. Believe me, they'll have spoken to executives at other clubs and seen what level they are rewarding their squad."
"Liverpool fans are growing a little nervous over the delay in contract talks with Raheem Sterling and now Jordan Henderson. I wouldn't be too concerned, however.
"Fenway Sports Group have a very definite approach when it comes to negotiations. They like them done in the close season, especially when there's a chance they could distract from the business end of the campaign."
"The owners know the fans are getting twitchy, but they have to look not only to the here and now but also to the future. I think they are playing game properly. It's not a waiting game; they know it'll get sorted one way or another in the summer."
"The most important thing with both players is the sell-on fee. If you have to pay a player an extra million per year, you don't mind so much if you negotiate a release clause in excess of £50million. That's your guarantee," the Anfield favourite concluded.
© Copyright IBTimes 2023. All rights reserved.