Mark Zuckerberg lambasted over Facebook's censorship of Pulitzer Prize-winning 'napalm girl' photo
Norway's Aftenposten accused Zuckerberg of abusing his power as 'the world's most powerful editor'.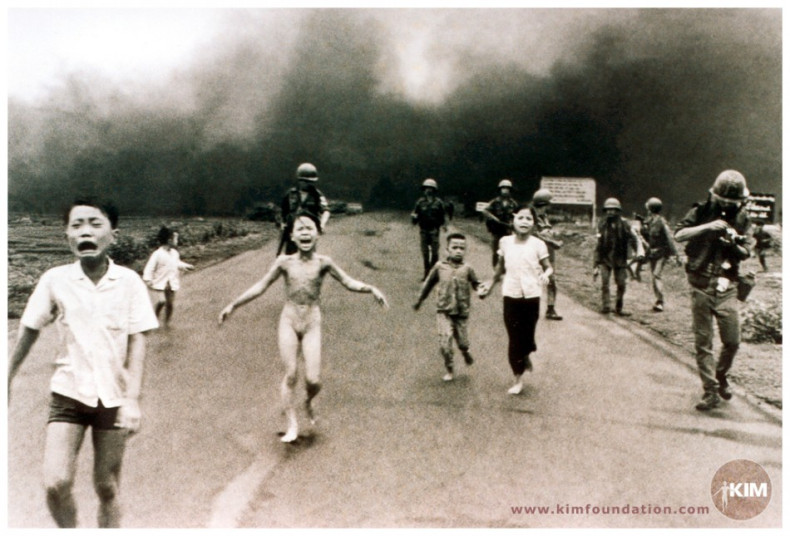 Facebook founder and chief executive Mark Zuckerberg has come under fire for the social media network's decision to censor the Pulitzer Prize-winning 'napalm girl' war photograph in posts published by Norway's largest newspaper. In a front-page open letter to Zuckerberg, Espen Egil Hansen, the editor-in-chief and CEO of Aftenposten accused the tech titan of "abusing his power" as "the world's most powerful editor".
A few weeks ago, Facebook decided to delete a post by Norwegian writer Tom Egeland about photographs that changed the history of warfare which included The Terror of War, one of the most iconic photographs of the Vietnam War by AP photographer Nick Ut that shows several children, including the naked nine-year-old Kim Phúc, running away from a napalm attack.
Egeland was also suspended from the social media platform.
When Aftenposten reported on the suspension using the same photograph and posted the article on Facebook, the newspaper reportedly received a notice from Facebook asking them to "either remove or pixelate" the picture.
"Any photographs of people displaying full nude genitalia or buttocks, or fully nude female breast, will be removed," the notice from Facebook read.
Hansen writes that Facebook then deleted the article and image from the publication's Facebook page before they could respond.
"To be honest, I have no illusions that you will read this letter," Hansen wrote. "The reason why I will still make this attempt, is that I am upset, disappointed - well, in fact even afraid - of what you are about to do to a mainstay of our democratic society."
The latest controversy comes amid rising concerns and questions over the social media behemoth's growing influence on and relationship with news organisations, which have grown dependent on Facebook for traffic and ad revenue. It also brings the company's growing popularity as a source of news for many users and its rising influence on public opinion.
In June, the company announced that a change in its news feed algorithm would prioritise posts from its 1.7 billion users' friends and family over articles posted by news and media organisations.
A recent study by social media analytics firm Parse.ly found that the social media giant garners publishers over 40% of traffic - more than any other platform.
Criticising Facebook for its inability to "distinguish between child pornography and famous war photographs", Hansen argues that the company creates rules "without allowing space for good judgment" and then censors any criticism or discussion surrounding its decision.
"Facebook has become a world-leading platform for spreading information, for debate and for social contact between persons," Hansen writes. "You have gained this position because you deserve it."
"However, even though I am editor-in-chief of Norway's largest newspaper, I have to realise that you are restricting my room for exercising my editorial responsibility... I think you are abusing your power, and I find it hard to believe that you have thought it through thoroughly."
A Facebook spokesman told the Guardian that while the "napalm girl" photo is an iconic one, "it's difficult to create a distinction between allowing a photograph of a nude child in one instance and not others".
"We try to find the right balance between enabling people to express themselves while maintaining a safe and respectful experience for our global community," the spokesman said. "Our solutions won't always be perfect, but we will continue to try to improve our policies and the ways in which we apply them."
Former Facebook curators recently claimed that the team managing Facebook's Trending section routinely suppressed stories from conservative outlets whilst curating articles - allegations that the company denied saying an internal investigation found "no evidence" to support those claims.
After firing a team of editors who managed the platform's Trending section and replacing them with an automated system, the algorithm seemed to be flawed, placing fake news stories, celebrity gossip and misidentified key words in lieu of more serious news stories.
"The media have a responsibility to consider publication in every single case," Hansen wrote. "This right and duty, which all editors in the world have, should not be undermined by algorithms encoded in your office in California... If you will not distinguish between child pornography and documentary photographs from a war, this will simply promote stupidity and fail to bring human beings closer to each other."