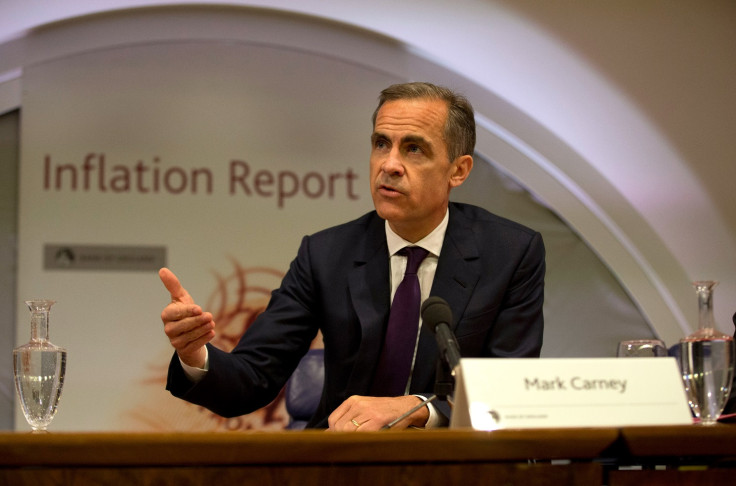 FTSE 100 heavyweights BHP Billiton, Vodafone and Rio Tinto held the index back after it responded positively to Bank of England inflation data.
The index finished the day up 26.23 (0.38%) at 6,995.10 after breaching the 7,000 mark in early trading.
UK inflation fell 0.1% in the 12 months to April, the first annual fall in the consumer prices index (CPI) since the 1960s.
"We expect inflation to be very low over the next few months," Bank of England governor Mark Carney said. "But over the course of the year as we get towards the end inflation should start to pick up towards our 2% target."
Coca-Cola HBC led the way on the FTSE 100 after strong comments from analysts but miners were some of the day's biggest losers, alongside Vodafone, which saw reported a slender 0.1% rise in fourth-quarter revenue. Land Securities surged almost 4% on the back of a wave of commercial property sales.
FTSE 100 biggest risers
Coca-Cola HBC AG +61.00 (+4.30%) 1,480.00
Land Securities Group +52.00 (+3.97%) 1,363.00
Intu Properties +10.70 (+3.12%) 354.10
Hikma Pharmaceuticals +57.00 (+2.75%) 2,128.00
Old Mutual +6.30 (+2.74%) 236.10
FTSE 100 biggest fallers
BHP Billiton -57.50 (-3.93%) 1,405.50
Fresnillo -28.00 (-3.53%) 764.50
Vodafone Group -7.50 (-3.20%) 226.60
Rio Tinto -78.00 (-2.67%) 2,847.00
Glencore -7.35 (-2.47%) 289.65

FTSE AIM 100 biggest risers
Telit Communications +13.00 (+5.41%) 253.25
Renew Holdings +12.50 (+4.16%) 313.00
Sirius Minerals +0.75 (+4.05%) 19.25
Hutchison China Meditech +60.00 (+3.60%) 1,725.00
Majestic Wines +15.00 (+3.45%) 450.00

FTSE AIM 100 biggest fallers
Plus500 -66.00 (-13.81%) 412.00
Monitise -1.00 (-8.33%) 11.00
Tungsten Corporation -8.25 (-7.01%) 109.50
Globo -2.63 (-5.04%) 49.50
Sinclair IS Pharma -1.75 (-4.32%) 38.75