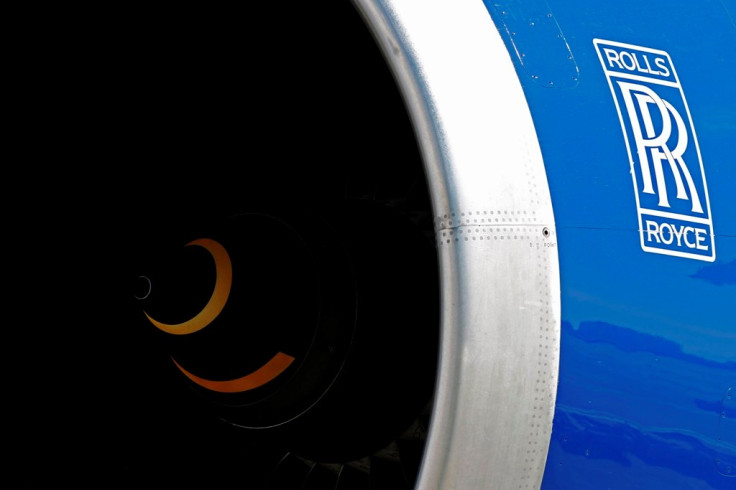 The FTSE 100 again held its ground on 31 July with narrow gains after it again felt the influence of the Greek debt crisis. Authorities at the International Monetary Fund, which holds a large portion of Greek debt, said they are cautious about contributing to the current bailout plan, but that the debt needs to be restructured.
Rolls-Royce rose to the top of the market, its stock gaining a healthy +5.94% in value, after US activist hedge fund ValueAct revealed it now has a 5.44% stake in the company, making it the company's largest shareholder. The rise came a day after the company announced a 57% fall in second-quarter profits.
ITV also made strong gains, rising +3.35%. "Investors are scenting a possible move for ITV after its largest shareholder, cable giant Liberty Global, increased its stake to 9.9%," said AJ Bell investment director Russ Mould.
"Liberty has made it clear it does not intend to make a bid and describes its investment as 'opportunistic', fuelling speculation that another player will make an approach for the free-to-air broadcaster and catapulting its shares to the top echelons of the blue-chip index."
Overall, the FTSE 100 gained 0.41% to finish the week at 6,696.28p. Mining stocks were among the FTSE 100's biggest fallers on continuing concerns over a slowdown in China. News that Antofagasta would hold at 50% stake in Barrick Gold's Chile copper mine made it one of the market's biggest fallers. Antofagasta will become operator of the Zaldivar open-pit mine.
FTSE 100 biggest risers
Rolls Royce Holdings Plc +44.50 (+5.94%) 794.00
Carnival Plc +176.00 (+5.21%) 3,552.00
ITV Plc +9.10 (+3.35%) 280.70
Persimmon Plc +61.00 (+3.07%) 2,047.00
TUI AG +31.00 (+2.89%) 1,102.00
FTSE 100 biggest fallers
Lloyds Banking Group Plc -2.82 (-3.28%) 83.20
Antofagasta Holdings -13.50 (-2.33%) 567.00
InterContinental Hotels Group Plc -45.00 (-1.64%) 2,698.00
International Consolidated Airlines Group SA -8.00 (-1.48%) 534.00
Glencore Plc -3.00 (-1.42%) 208.00
FTSE AIM 100 biggest risers
Fevertree Drinks Plc +14.00 (+3.45%) 419.50
Velocys Plc +3.00 (+3.45%) 90.00
Telit Communications Plc +8.50 (+2.66%) 327.50
Clinigen Group Plc +19.00 (+2.64%) 739.50
Majestic Wines +10.00 (+2.35%) 435.00
FTSE AIM 100 biggest fallers
Central Asia Metals -13.75 (-8.53%) 147.50
RWS Holdings Plc -10.25 (-6.67%) 143.50
Amerisur Resources Plc -1.75 (-4.96%) 33.50
Monitise Plc -0.21 (-4.02%) 5.01
Petroceltic International Plc -2.50 (-3.66%) 65.75