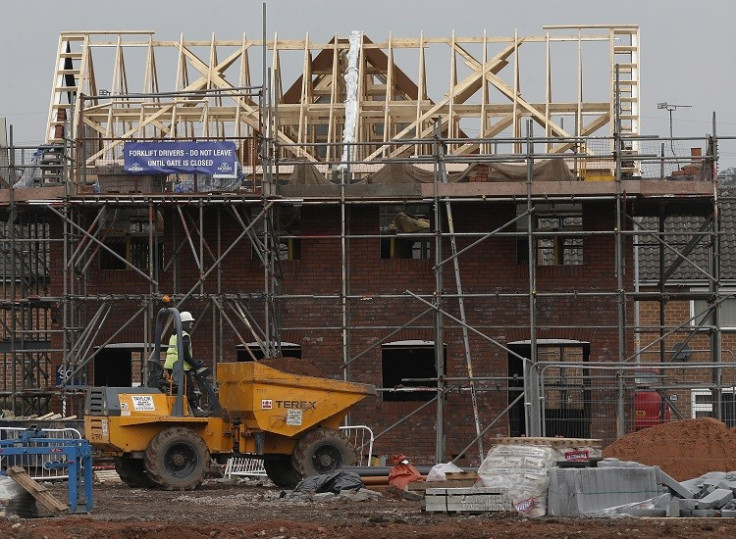 Worse-than-expected UK construction data pushed the FTSE 100 down on 4 August while another sharp fall in Greek shares also made investors wary. "Lower weather claims helped Direct Line improve its profitability in the first half of the year and investors warmed to the group's revised guidance for the full year," said AJ Bell investment director Russ Mould.
"Direct Line expects its combined operating ratio to be in the range of 92-94% for this year, an improvement on the previous forecast of 94-96%, assuming a 'normal level' of major weather-related claims."
The market dipped -0.03% to 6,686.57p. Shares in Direct Line's former parent, Royal Bank of Scotland, headed in the opposite direction after Chancellor George Osborne began the process of returning the bank to private ownership. The sale reduced the government's stake to 73% but the price of 330p per share meant a £1bn loss for the taxpayer and was criticised by Labour Shadow Chancellor Chris Leslie, who described the move as "a fire sale".
FTSE 100 biggest risers
Meggitt +36.80 (+7.93%) 501.00
Smiths Group Plc +51.00 (+4.44%) 1,200.00
Old Mutual Plc +6.00 (+2.81%) 219.20
Direct Line Insurance Group Plc +9.80 (+2.68%) 375.80
Mondi Plc +40.00 (+2.59%) 1,583.00
FTSE 100 biggest fallers
Shire Plc -335.00 (-5.85%) 5,395.00
Coca-Cola HBC AG -76.00 (-5.65%) 1,268.00
ARM Holdings Plc -45.00 (-4.53%) 948.50
Standard Life Plc -14.80 (-3.26%) 439.70
Standard Chartered Plc -21.50 (-2.21%) 952.60
FTSE AIM 100 biggest risers
Optimal Payments Plc +18.50 (+7.07%) 280.00
Hutchison China Meditech +110.00 (+6.09%) 1,915.00
Utilitywise Plc +12.75 (+5.74%) 235.00
Globo Plc +2.00 (+4.94%) 42.50
Iomart Group +12.00 (+4.86%) 259.00
FTSE AIM 100 biggest fallers
Regenersis Plc -9.50 (-5.65%) 158.50
Monitise Plc -0.25 (-5.23%) 4.53
RWS Holdings Plc -5.75 (-4.20%) 131.00
GW Pharmaceutical -21.00 (-3.43%) 590.50
Pan African Resources Plc -0.22 (-3.27%) 6.50