Marnie Simpson gets zero sympathy from fans after blasting restaurant for 'class discrimination'
Geordie Shore star was turned away from Miller and Carter steakhouse for wearing a tracksuit.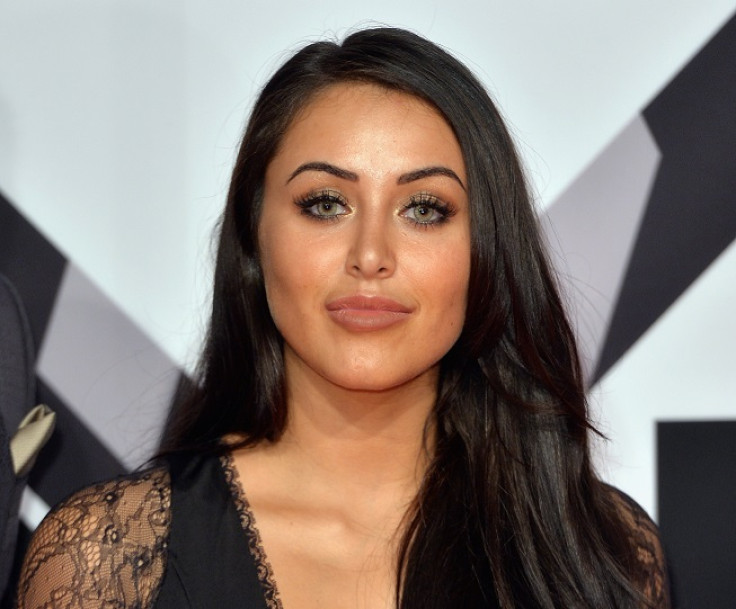 Sportswear might be acceptable attire at Nando's, but some eateries will show you the door. Geordie Shore star Marnie Simpson learned that the hard way when she turned up at a steakhouse wearing a tracksuit.
The 25-year-old TV personality had popped into Miller and Carter for a spot of lunch on Thursday (23 November) but was left furious after being refused a table.
Taking to Twitter to vent, she told her 1m followers: "Not letting one eat food at your @MillerandCarter restaurant at 2 in the afternoon because there wearing a tracksuit is shocking."
She added: "All because you don't think some 1 looks posh enough for the restaurant absolutely terrible and total discrimination against the lower class."
The restaurant chain quickly responded via their official Twitter account reminding her that they had a dress code in place at their steakhouses.
If the brunette beauty was hoping to get support from fans, Twitter may not have been the best place to start. Her remarks kickstarted a heated debate, with many claiming she only had herself to blame for failing to adhere to a more polished dress code.
"Well, who wears a tracksuit to a restaurant really?!" one person said while another added: "Why would you go to Miller and Carter's in a tracksuit anyway? It has a dresscode. Nothing to do with discrimination!"
A third chimed in: "Because it's the image of the restaurant, you go out for a nice meal you want to be surrounded by decent people, not people who can't be bothered to change out of a tracksuit
Others took issue with her stereotyping the working class inorder to promote her own agenda.
"So only lower class wears tracksuits?? Now that's discrimination".
Despite the backlash, Simpson remained defiant and telling one follower: "Some people don't have money to dress fancy why should this mean they can't eat in a fancy restaurant."