Married Hollywood movie star Ewan McGregor was spotted kissing his Fargo co-star Mary Elizabeth Winstead in a busy London café, it has been reported.
The 46-year-old Trainspotting star allegedly spent more than one hour at a trendy restaurant in the UK capital with the brunette actress, 32, before leaving on his motorbike.
The Scottish actor – who has been married to production designer Eve Mavrakis since 1995 and has four children with her – was spotted passionately kissing his onscreen lover in front of customers at The Good Life Eatery in St John's Wood, North London.
Witnesses told The Sun on Sunday: "Ewan and Mary Elizabeth were there together and seemed relaxed in each other's company.
"There's always lots of celebrities around in that area. The cafe was really busy with people including delivery drivers coming in and out the whole time.
''You cannot reserve a table in there and have to go to the counter to order food, so people are up and down ­constantly.
"They were deep in conversation and were there together for more than an hour. As they left she got on to the back of Ewan's motorbike and they sped off together,'' they added.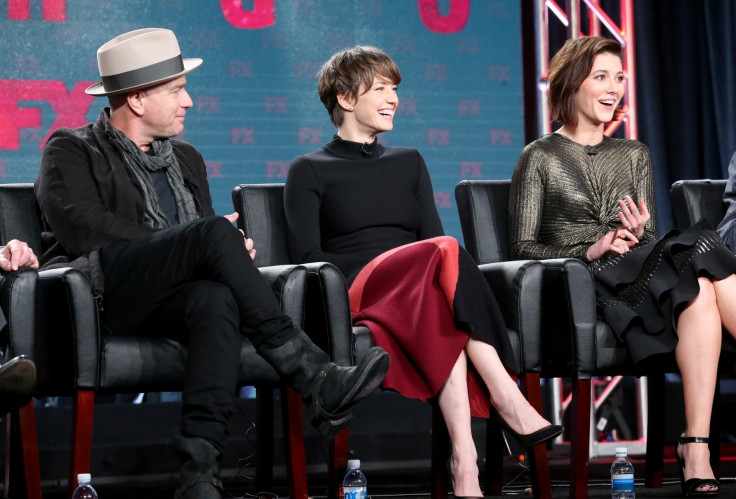 Winstead recently split from her husband of seven years, Riley Steams, whom she was married to in 2010 after meeting him aged 18 on an ocean cruise. She starred in film director Steams' debut feature film, Faults, in 2014.
Trouble may be brewing in McGregor's marriage, since he and his 51-year-old wife have posted pictures of themselves without wearing their wedding rings on public social media channels.
McGregor met his wife of 22 years on the set of Kavanagh QC in 1995. One of their four daughters is adopted from Mongolia, and he has a heart and dagger tattoo of the names of his wife and daughters on his right arm.