When Disney purchased LucasFilm from George Lucas and announced the return of Star Wars in 2012 their planned involved standalone spin-off films that would plug the gaps between episodic films The Force Awakens and upcoming sequel The Last Jedi.
Last year's Rogue One was the first of those stories, helping bridge the gap between the prequel trilogy and original trilogy, and next Alden Ehrenreich will play a young Han Solo in the second.
It's now being reported that the third of these 'anthology' films, as LucasFilm would prefer we refer to them as, will concern Obi-Wan Kenobi: the Jedi knight famously played by Alec Guinness and Ewan McGregor.
The Hollywood Reporter does as it does, reporting that the film is in its earliest stages, with no script or word of a cast. There is word of a director however.
Sources have told the publication that Stephen Daldry, the Oscar-nominated director of Billy Elliot and The Hours, is in early talks to helm the high-profile project.
When Guinness portrayed the character in the original trilogy, he was a world-weary tutor to young Luke Skywalker before being killed at the hands of Darth Vader. He appeared in the sequels as a 'Force ghost' to dispense wisdom alongside fellow Jedi master Yoda.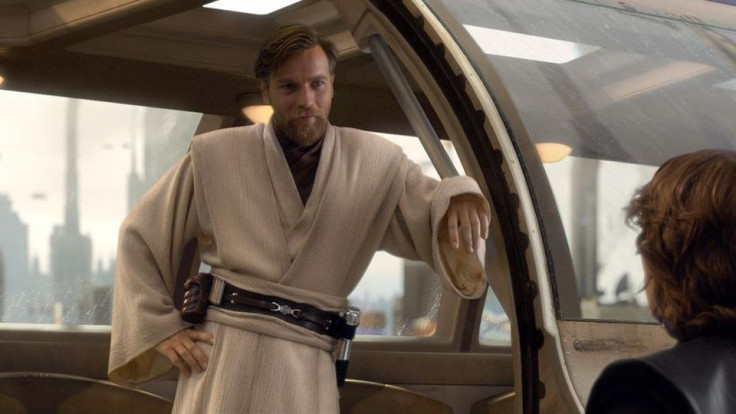 In the prequels, McGregor first portrayed Obi-Wan as an eager youngster, learning the ropes himself, before he came to teach Anakin Skywalker: the father of Luke and Princess Leia who turned to the dark side and became Vader.
McGregor's performance as the character is considered one of the highlights of George Lucas's prequel trilogy.
No actor is attached, so it's not known if McGregor will return to the role, but the Scot has expressed an interest before.
In 2016 he told a French magazine (via Den of Geek): "I've always thought there was a story to tell between my last one and Alec Guinness' first one. It would be fun to film that story now I'm older.
"I'd be the right age. I'm forty-five, Alec Guinness was what, sixty? I could do two of them!"
He's write. As we left McGregor's version of the character he was giving away baby Luke and Leia shortly after the death of their mother Padme in childbirth. A lot would have happened in the 20 years before we meet Guinness's Obi-Wan.
An Obi-Wan spin-off has long been rumoured, alongside spin-offs about fan-favourite characters Yoda and Boba Fett, which THR says are being considered for future projects.