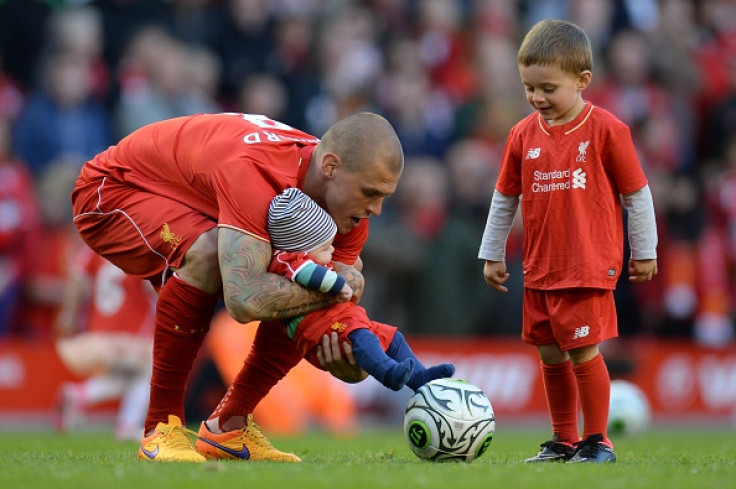 Martin Skrtel has revealed why he snubbed a chance to join Inter Milan and signed a new deal at Liverpool.
The Slovakian international's earlier contract had one year left, which saw him being linked with a move away from Anfield. Earlier in June, his agent confirmed the 30-year-old rejected a chance to join the Serie A giants to continue at Liverpool.
Skrtel ended the speculation and signed a new contract. He arrived from Zenit St Petersburg in January 2008 and has been a part of the team for the last eight seasons. The centre-back admitted that his son, Matteo was born in Liverpool and that was one of the main reasons he wanted to stay at the Merseyside club.
"I am happy because I am staying at Liverpool and they were always my first choice. My son (Matteo) was born in Liverpool and that was one of the main reasons I wanted to stay," Skrtel explained, as quoted by the Liverpool Echo.
"The thing is when you play for a club like Liverpool it's not always just about the money, it's about the fans, the people working for the club and everything about Liverpool.
"My dream came true and I have been here almost eight years in the city and we are used to it now."
"Obviously there was talk about that (Inter Milan) but the priority for me was always to stay at Liverpool and sign a new contract here. Inter Milan are a big club but to my mind Liverpool are bigger," he added.
The central defender was unhappy with the initial offer made by Brendan Rodgers' side. However, Skrtel is delighted the Reds managed to change the contract, which has allowed him to sign an extension in order to continue with his current employers.
"They changed the contract so obviously the talks were a little longer than they usually are but at the end of the day we agreed and that is the most important thing," the defender said.
"Liverpool are one of the biggest and best football clubs in the world in my eyes and I was always dreaming about playing in England and for a big club like Liverpool."