Composer and actor Lin-Manuel Miranda is in talks to star opposite Emily Blunt in Disney's upcoming Mary Poppins sequel. According to Variety, the Grammy Award-winning 36-year-old is in negotiations to play Jack, a lamplighter who will act as a revamped version of Dick Van Dyke's Bert in the 1964 original.
Best known for creating Grammy Award-winning work on Broadway musical Hamilton, Miranda also has links to the studios already having helped compose music for Star Wars: The Force Awakens, as well as upcoming animated film Moana too.
In early February sources told Variety that the sequel will be set in Depression-era London, set 20 years after the first film (which was set in 1910) and will take story lines straight from PL Travers' children's books that chronicled Poppins' times and adventures as a nanny with extraordinary abilities. Into The Woods director Rob Marshall will helm the picture, while producers John DeLuca and Marc Platt are also aboard.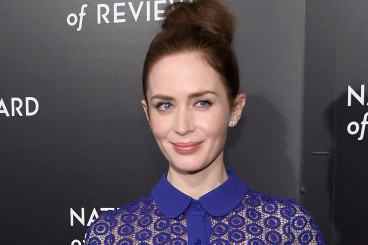 Undoubtedly one of Disney's most treasured classics, Mary Poppins saw Julie Andrews play the titular nanny who takes over care of children Jane (Karen Dotrice) and Michael (Matthew Garber) of the wealthy and uptight Banks family. While the twosome aren't too keen on the idea at first, they are pleasantly surprised by the arrival of the magical Poppins and embark on a series of fantastical adventures with her and her Cockney chimney-sweep friend, Bert. As the children grow close to Poppins, the siblings try to pass on some of their nanny's sunny attitude to their unfortunately preoccupied parents (played by David Tomlinson and Glynis Johns).
The film was a huge success when it was released in 1964, grossing $100m (£69.9m) at the box office, and earning five Academy Awards, including one for Andrews as best actress.
A Mary Poppins sequel marks just one of the projects that have had Disney revisiting well-loved classics over the years. The trend all started with Burton's twisted take on animated classic Alice In Wonderland in 2010, which grossed more than $1bn worldwide. Then came Angelina Jolie's Maleficent, which made $758m in 2015. Most recently, Cinderella was brought to the big screen again, starring Helena Bonham Carter and Oscar-winning actress Cate Blanchett.
For more entertainment news follow A-List on Twitter @Alistinsider