Walt Disney Studios is developing a sequel to 2014's Maleficent and is reportedly keen to convince Angelina Jolie to reprise her character as the immoral sorceress.
According to Deadline, the studio will keep the Changeling star "in the loop" throughout plans for production, while Linda Woolverton, who penned the original reimagining of the Sleeping Beauty tale, is set to write the script in the expectation Jolie will return.
It's unsurprising that Disney is keen to create a sequel to the hugely successful movie, with its $180m (£115m) production costs being offset by the impressive total of almost $760m which it grossed upon its release.
As Disney is known for its follow-up films – particularly when it comes to the high-earners – Jolie was asked several times what she thought about the prospect of a sequel when she was promoting the first instalment.
Around the film's release, she told Entertain This: "I just feel like we did this one thoroughly and I don't think there'd be another. I feel like this is the one, if I was going to ever do a Disney one, this is the one I wanted to do. And I think we've done it well."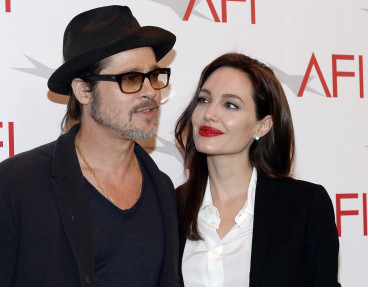 But recently she has given a more ambiguous answer to the same question, stating: "Nobody has asked me about that. I don't know. I'm not dead, at the end of it. She's still there. I don't know. I loved playing her."
Joe Roth is also set to be coming back to the emerging franchise to produce but it is not yet clear who will direct – with nothing suggesting that Robert Stromberg, Oscar-winning production designer whose first-time in the director's chair was on Maleficent, will return.
Throughout her career, Jolie has only starred in one live-action sequel – Tomb Raider: The Cradle Of Life – and has so far resisted the offers of starring in follow-ups to two of her past films, Salt and Wanted.
After her directorial debut with war drama Unbroken gained her critical acclaim and fared well at the box office, Jolie announced in numerous interviews that she intended to move away from acting to concentrate instead on honing her skills behind the camera.
She recently directed and appeared alongside husband Brad Pitt in By The Sea, which is in its post-production stages, and is rumoured to be working with him again on the movie Africa.
Maleficent 2 will be the fourth live-action fantasy that screenwriter Woolverton has created for Disney. In 2010, she scripted the reboot of Lewis Carroll's Alice In Wonderland, as well as the sequel Alice Through The Looking Glass which is set for release next year. She has also helped write Bill Condon's Beauty And The Beast starring Emma Watson, Luke Evans and Ian McKellen.