Drs. Greg Zeschuk and Ray Muzyka, the founders of Mass Effect 3 development studio BioWare, have announced that they are retiring from the company and pursuing careers outside the games industry.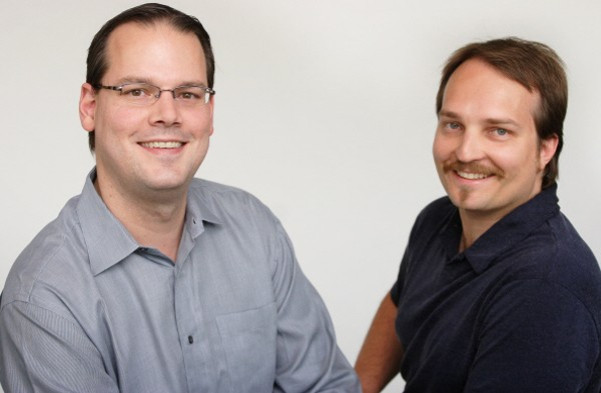 Their depatures were announced via BioWare's official website, where both Zeschuk and Muzyka wrote personal farewells to their fans and colleagues:
"After nearly two decades in videogames, I've decided to move on to pursue an entirely different set of challenges" wrote Muzyka. "This has been an incredibly difficult decision to make; after thinking about it for many months, I made the decision to retire from videogames back in early April 2012 - at that time I provided six months' notice to EA, to help enable a solid transition for my teams at BioWare."
Zeschuk also confirmed that he was leaving games development, possibly for good:
"I'm not going to be working in games for a while, and there's a strong possibility that I won't be back. After nearly twenty years working at BioWare I've decided it's time to move on and pursue something new.
"This decision isn't without significant pain and regret, but it's also something I know I need to do, for myself and my family. I've reached an unexpected point in my life where I no longer have the passion that I once did for the company, for the games, and for the challenge of creation."
Although the resignations have come as a surprise to the gaming industry, work at BioWare is expected to continue as normal, with BioWare Edmonton and Montreal general manager Aaryn Flynn assuring fans that the studio will not suffer:
"Ray and Greg built BioWare to last. They've always known their retirement would come one day, so they developed a team of people who would ensure their standards and culture would endure. We'll humbly carry that torch and continue learning in the process."
Flynn added a personal note to the founders of BioWare: "To the Doctors: I wish you the very best, and we will always honor your legacy. The games we develop will always share your unique creativity and steadfast integrity. Now it's up to us to show the world what you taught us."
Publisher Electronic Arts, which has seen enormous success with BioWare's popular Mass Effect and Star Wars games, is also expected to continue with little disruption. Speaking to Games Industry International, Jesse Divinch of computer game consultancy firm EEDAR said:
"There will be little to no impact on Electronic Arts. I am more than sure that proper succession planning was in place and we are unlikely to see any major impact on BioWare titles. Ray and Greg, more than anything else, were thought proving leaders. I am sure they wouldn't have entered into retirement if they felt the BioWare name and quality standards were at risk."
There is speculation that Zeschuk and Muzyka may have left their company amid creative differences. When Mass Effect 3 launched in March of this year, fan reaction to the game was so negative that BioWare released a patch to change the game's ending.
Billy Pidgeon of M2 research claims problems like these may have contributed to Zeschuk and Muzyka's departure:
"After EA acquired BioWare, Muzyka and Zeschuk initially gained more leverage but this dissipated quickly as they moved from leading a major developer to heading up one of several major developers as part of EA. They were likely losing creative control over projects because they were spending more time working with EA leadership."
Muzyka is now moving into social impact investing, to help causes such as education and animal rights. Zeschuk has said he will be spending more time with friends and family, as well as developing homemade beers and a web-based interview show called The Beer Diaries.
BioWare are working on more downloadable content for Mass Effect 3, and, according to DigitalSpy, Mass Effect 4.