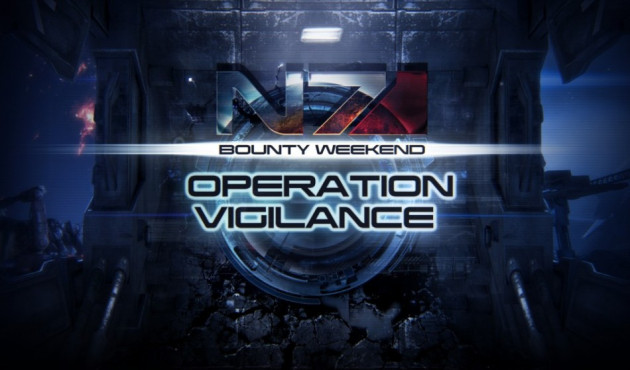 BioWare has unleashed the first Mass Effect 3 (ME3) multiplayer event of the month - Operation Vigilance. Scheduled to run from 7 to 9 September, it challenges players' survival skills in combat without the use of health or ammo packs. All consumables, including medi-gel, ammo, special Ops packs and missiles are strictly restricted on any difficulty.
"Unexpected attacks have taken out several squads and damaged vital Alliance equipment. We will deploy drones to repair damage and investigate the nature of these attacks," reads the mission synopsis on BioWare's official blog.
Those who still want to take the risk may use the consumables, but at the cost of disqualification for the squad goal. The ME3 mission scenario seems to be a bit edgy, with your Alliance suffering heavy casualties and damage to critical Alliance equipment. Crippled with low resources and severely outnumbered, your squad goal is to conserve ammo and survive until wave 10 in a co-op match without using any consumables.
Meanwhile, the community goal requires players to complete 250,000 escort missions, where each match contributes to three such escort missions. Player rewards will be rolled out on the Tuesday following Operation Vigilance.
Completing the squad goal will earn you a commendation pack with a random collection of in-game items. The allied goal will fetch you a victory pack.
Here's what gamers had to say about Operation Vigilance on BioWare Social Network (BSN) forum:
"OP weekend just got real...Ok, gotta do a bronze for the Individual goal and then... PLAY til you die. - made self-notes," says one user.
"This should be fun on Platinum," opines the second.
"Lol. A very interesting (and possibly frustrating on gold and above) challenge though," replies the third.
"A person will have to fight their instincts big time. Will have to be either great team play or a lot of elite carrying on the higher levels. OPS packs don't work 80% of the time when I want them to anyway so no big deal there," asserts another user.
Judging by such comments, BioWare has finally struck the right chord with a challenging and intriguing multiplayer event.