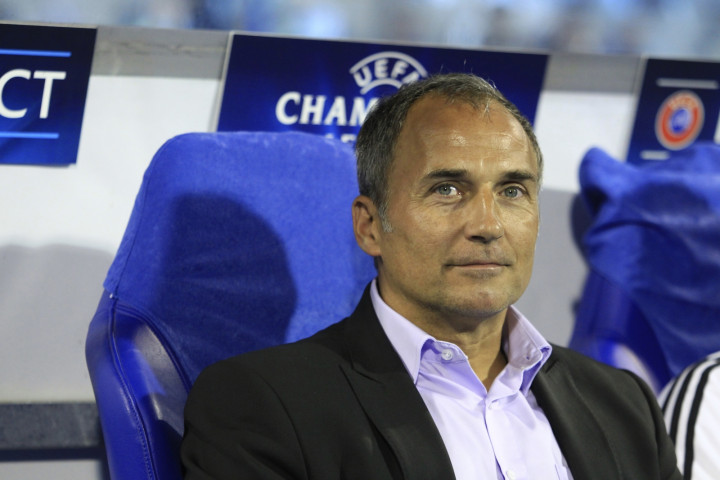 New Leeds United manager, Darko Milanic, has revealed it was the club's sporting director, Nico Salerno, who recommended him for the role after club owner, Massimo Cellino, admitted he doesn't know why he appointed the Slovenian coach.
Former Sturm Graz head coach Milanic has signed a two-year contract at Elland Road to become the Yorkshire club's third coach in just five months following the departures of Brian McDermott and David Hockaday.
And the new boss has revealed it was his discussions with Salerno, a long-term ally of Cellino, that convinced to take on the job in the Championship.
"I think Nicola Salerno, the sporting director, told him (Cellino) about me, about my history as a head coach," Milanic told LUTV.
"We talked a little bit about Leeds United, about the English style of football, about the things to do here in Leeds. It was extremely interesting. I think that I am here to improve the team, to make the team better."
Cellino previously sacked 36 managers during his 22 years in charge of Italian club Cagliari, a trend that has so far shown little sign of changing in English football. However, the Italian businessman believes the club have made the right decision in appointing Milanic, despite admitting he knows very little about the coach's background.
"I don't know (why I've chosen Milanic)," Cellino told Sky Sports. "The coaches are like watermelons. You find out about them when you open them. His particular qualities? He is good looking, what can I tell you?
"He was a very good counter attacking defender with Partizan Belgrade and Sturm Graz, and a good coach with Maribor for four years and took the club to the Champions League and Europa League and he made it good as player and coach and he likes the Premier League.
"He gave up his place in the Premier League in Austria to come to the Championship with Leeds and we hope that the club in Leeds is a good chance for him to have a good team and an important club to run, so he can make us proud.
"He does not talk much and is very pragmatic. I like him. He is a very cool guy."
Neil Redfearn, who was named interim manager following Hockaday's dismissal just six games into his reign, has reverted to his role of academy and head of coaching following three wins and a draw from his spell in charge.