If you're having trouble finding love, why not enlist the help of artificial intelligence? Dating site Match.com has teamed up with Facebook to offer a matchmaking chatbot on the latter's Messenger app that will help lovelorn singletons find a partner based on their specific likes.
The chatbot, named Lara, is set to be launched shortly in the UK following successful trials in France and acts as a sort of dating assistant, asking users a series of questions about themselves before pulling up a list of potential matches.
Chatbots are a relatively new technology and essentially serve as digital assistants within apps that offer more human-like interactions with customers. The technology relies on a relatively basic form of AI that allows it to understand context and therefore offer more natural, conversational interactions with users.
Facebook introduced chatbots to Messenger last year, giving retailers, restaurant chains and other service providers a more natural means of interacting with – and selling products to – customers. Facebook's API is open-source too, meaning anyone can develop a chatbot for the platform.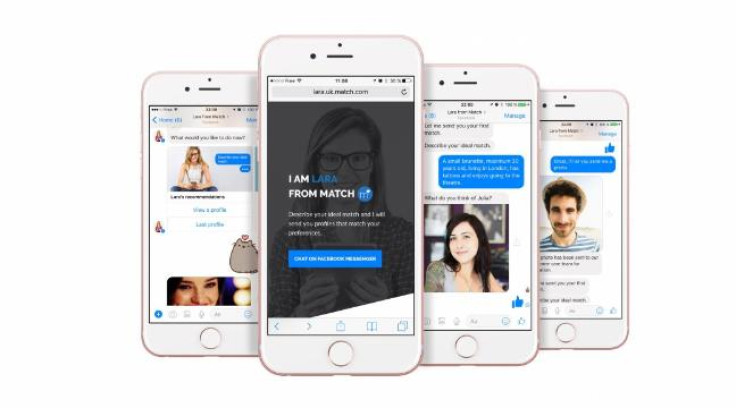 While Lara requires users to set up a free Match.com account, they can begin the matchmaking process without having to leave the Messenger app.
"We're always looking to find new and convenient ways for people to meet; whether that's through the mobile app, our events programme or now, Lara," said Abbie Oguntade, vice president for Match.com's Northern European Hub.
"With Messenger being used by over one billion users worldwide and now a big part of people's everyday lives, developing the first dating bot has been a priority for us to make finding a date easier for singles wherever they are."