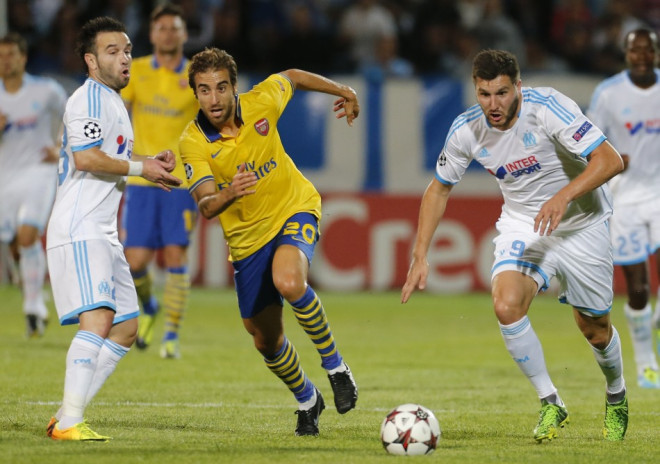 Arsenal midfielder Mathieu Flamini believes that the Gunners are pleased with a point they procured against Manchester City in spite of having the better chances in the second half.
The draw marked the end of a horrific week for the Gunners who saw their title hopes crumble after a 6-0 mauling at the hands of Chelsea in the league. They followed that up with a 2-2 draw against Swansea City and the point against City means that the Gunners are only seven points adrift of Everton in fifth place, who have two games in hand.
Arsenal travel to the Goodison next week where a loss will be a major blow to their top four hopes, something which was unthinkable when the Gunners were making the headlines with their brilliant all round play through the length of the season.
However, a series of injuries to key players by the likes of Aaron Ramsey, Theo Walcott, Jack Wilshere, Mesut Ozil and Laurent Koscielny has wrecked their season and relegated them to fighting for a place in the top four yet again, which Arsenal fans have been accustomed to in recent years.
In spite of taking only two points from their last three games, Flamini believes that the point against the prospective Champions will do a whole lot of good to their confidence, which was at an abyss after the humiliation at Stamford Bridge.
"It was important for every single player in this team because it was difficult after what happened at Chelsea. We wanted to find a victory but it was important to find something from the game," Flamini told www.arsenal.com.
"It's a great feeling and it gave us the possibility to come back in the game. We were looking to score another one to win the game but we'll take the point.
"We wanted to win of course but we tried until the last minute and we were unlucky. Now we have to rest and focus on the next game. It's very difficult now but we have to take it game by game," he concluded.