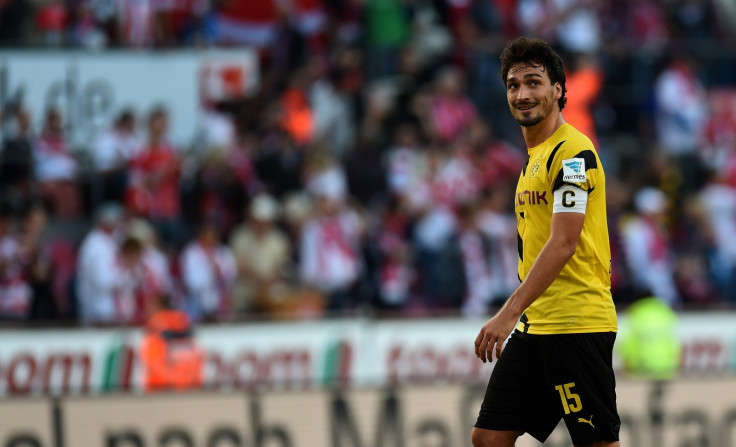 Manchester United have received a massive blow to their chances of signing Mats Hummels from Borussia Dortmund after the defender revealed that he is happy with life in Germany.
Louis van Gaal is a huge fan of the defender, having worked with him during his time at Bayern Munich, and was hoping to bring him to Old Trafford and bolster their frail defence, which has been leaking goals this season.
Arsenal are also believed to be interested in Hummels as they are searching for a player to act as cover for Per Mertesacker, who has entered his thirties. Persistent injuries to Laurent Koscielny has also made it difficult for Wenger, who has not been able to field his first choice back four for a major part of the season.
However, Hummels, who was rumoured to be available for a fee in the range of £35m, has dismissed all links and insists that he will not walk away in spite of Dortmund struggling to make a mark thus far in the Bundesliga.
The German club were down in the relegation zone before the winter break and do not look like they will qualify for Europe this season, unless they manage something dramatic over the course of the second half.
"All those rumours are another issue I have never commented about. I've done that in the past, and I will continue to do so," Hummels told Die Welt.
"[Europe is] no longer is a realistic issue. The fight for the Champions League does not exist in my head.
"Fundamentally, I don't need to play in the Champions League to be happy.
"Maybe we indeed lose players should we not qualify for Champions League, but what I can already tell you is that should we not lose 15 players at once, we'll still have a super team next season," he added.