Matthew Olosunde: New Manchester United signing compared to Barcelona star Dani Alves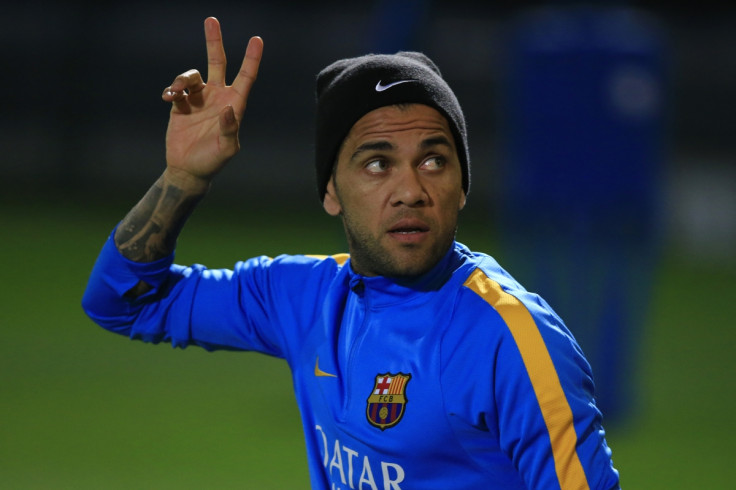 New Manchester United defender Matthew Olosunde has been compared to Barcelona's Dani Alves just days after the finalising of his move to Old Trafford.
The 18-year-old has joined from Duke University's soccer program and was granted international clearance earlier this month.
Olosunde moved to the IMG academy for the 2014-15 season and after turning down a move to New York Red Bulls, joined the program run by John Kerr in Durham, North Carolina. It now transpired that the move was a fall-back option for the youngster in the event of him not being awarded international clearance to move to the Premier League, having initially agreed a deal in January 2016.
The versatile American has been added to the United Under-18 squad headed up by Tommy Martin and will be eager to make an impression during the remainder of the season. Kerr has raised expectations of the player by comparing his physical attributes to that of Brazil international Alves.
"He's incredibly athletic," Kerr told The Mirror of the new United signing. "He doesn't look like the strongest guy in the world, but he's pretty strong. His recovery pace is very impressive. He's played a number of positions. He's played centre defensive midfield, he's dabbled a bit at centre-back, but for the national team he mostly plays right back. His best position might be right full-back. He has so much pace, that he can be like that Dani Alves type that gets up and down the field. He loves to go forward and get to the final third.
"I think like every young player he has to work on his technique. He just needs to continue to grow. He's a very quiet young man, but he's got a lot of personality once you get to know him. He's a fun loving guy that likes to smile. He's a very sensible kid, he takes care of himself, and he's desperate to make it."
Though Olosunde is barely a week into his United career, Louis van Gaal's intent to promote players from the club's young team will not have evaded the defender's attention. The Dutch coach has handed debuts to 14 youth players during his spell in charge and should he stay beyond the end of this season that number is very likely to grow.
© Copyright IBTimes 2023. All rights reserved.