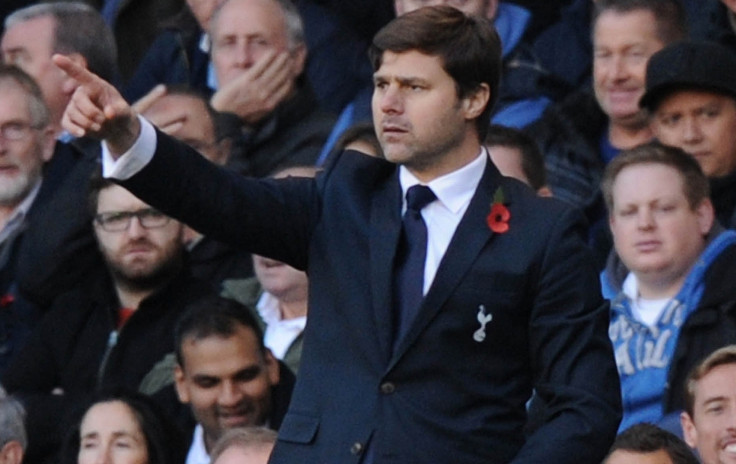 Mauricio Pochettino is looking to rebuild Tottenham Hotspur in January and will place his demands with the higher authority this month, according to the Daily Mirror.
The former Southampton man will reportedly have a discussion with chairman Daniel Levy, director of football Franco Baldini and new recruitment expert Paul Mitchell stating that he needs a new centre-back, a central midfielder and a potent striker to challenge for a place in the Champions League.
It is Tottenham's best chance to make inroads to the coveted top four position, with the final two spots up for grabs, given that Arsenal, Manchester United and Liverpool are struggling to impose themselves.
The Spurs are trying to ship off four players to fund the spending spree with Emmanuel Adebayor, Jan Vertonghen, Aaron Lennon and Mousa Dembele on the agenda.
To replace them, Pochettino is planning to raid his former club for Morgan Schneiderlin and Jay Rodriguez, both of whom are currently out with injury. Should they manage to secure their services in January, it will give their team some much needed potency up front and balance in midfield.
The north London club are looking for a commanding centre-half to replace Vertonghen and Napoli defender Raul Albiol is being scouted to fill in the vacant position.
Spurs succumbed to a 0-0 draw against Crystal Palace at home, blowing the chance to close the gap on Arsenal and Liverpool, who lost away to Stoke and drew with Sunderland respectively. However, Pochettino has refused to put the blame on his players for the performance and insists that the Premier League schedule is a major handicap for them in this scenario.
"For us, for Tottenham, we don't feel the Premier League helps us," said Pochettino.
"When we play Thursday in Istanbul, we will arrive home very late and then have a trip to Swansea. It's very difficult to prepare with one less recovery day.
"If we had one more day, maybe if we played on the Monday, then it would help and it would help the football as well, it would help us put on more of a spectacle, more of a show.
"The best period for recovery of a player is after a Champions League game," he added.