Tottenham Hotspur manager Mauricio Pochettino has labelled his side as the champions of the transfer rumour mill and is unhappy at the level of speculation which is surrounding the Premier League title contenders. Spurs trailed leaders Chelsea by four points heading into the final four games of the campaign but Pochettino is concerned off-the-field distractions could affect his side's pursuit of a first title since 1961.
Christian Eriksen and Dele Alli have both been linked with moves away from White Hart Lane following successful a campaign, while Kyle Walker's future is deeply uncertain after falling out of favour with Pochettino. The England international was left on the bench for the FA Cup semi-final against Chelsea and north London derby with Arsenal, with Kieran Trippier preferred at right wing-back.
The Evening Standard understand Tottenham are ready to consider offers in excess of £35m for Walker, who is subject to interest from Manchester City and Manchester United. Walker, 26, signed a new contract last September however knows he could double his £70,000-a-week wages if he moved on.
And heading into the concluding weeks of the campaign, Pochettino is frustrated by rumours which are threatening to unsteady his players. "Of course, no decisions until the end of the season about anything," the Argentine coach insisted, according to The Evening Standard.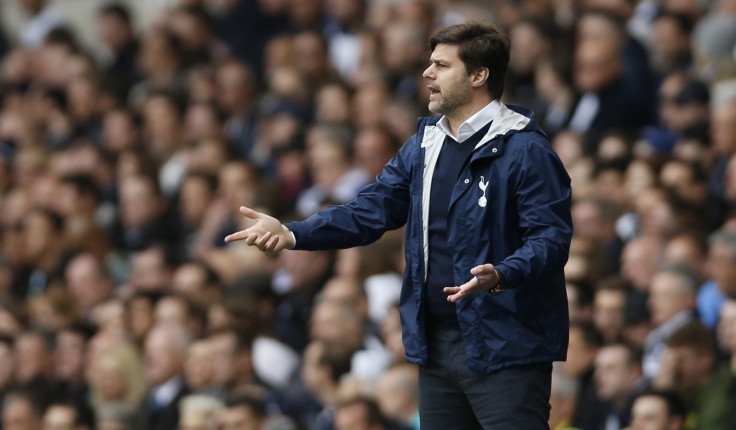 "I understand all the rumours and accept the business, but please a little bit of care about the things. Tottenham is a trending topic in all the rumours, we are champions. In the last two seasons we are more than first. All the players, the board, the staff, we're all focused to give our best and finish in best way. There's no point today speaking about things that can only affect the team in a negative way,"
The trip to West Ham United on Friday [5 May] gives Tottenham the chance to move to within four points of Chelsea ahead of their clash with Middlesbrough. Pochettino is eager to keep up the pressure on the Blues in the hope Antonio Conte's men slip up again this season.
"I think it's important for us, of course, and for the Premier League to put pressure, to keep interest until the end of the season," he added. "It's a great opportunity for us to try to reduce the gap and put a little bit of pressure on them. We will play another derby against West Ham and it will be [a] very, very tough game."