Manchester City have no interest in signing Tottenham Hotspur midfielder Dele Alli despite claims to the contrary, according to manager Pep Guardiola. Former Barcelona midfielder Xavi – who played under Guardiola for four years at the Nou Camp – has suggested his former boss would pursue the England international during the upcoming transfer window.
Pochettino dismissed the story during his media duties on Tuesday (25 April), suggesting Xavi was merely being divisive given his links with Barca's Derbi barceloní rivals Espanyol, who the Spurs boss managed for three years between 2009 and 2012.
Alli has been the linchpin of Tottenham's title challenge in just his second top-flight campaign. The 21-year-old has netted 20 goals in all competitions this term, a haul that saw him win the PFA Young Player of the Year prize for a second season in a row. Former boss Harry Redknapp believes the ex-MK Dons man is now worth £100m but Guardiola has no plans to investigate Spurs' valuation of the player.
"Mauricio Pochettino has to stay calm," he told reporters ahead of the Premier League visit of Manchester United. "Dele Alli is going to be his player next season, I am pretty sure of that. We don't want Dele Alli. He is a fantastic player. He is such good news for English football. He is a fighter, attacking the box he is one of the most fantastic players I've seen in my life. But Manchester City do not want Dele Alli."
In response to the comments attributed to Xavi – which the Spain World Cup winner now denies making to The Sun newspaper – Pochettino said he was unable to give any guarantees over Alli's future beyond the end of the season. Tottenham's finances may be stretched in the coming years amid the imminent move into their new stadium.
While Tottenham are all-but assured of a Champions League place for next season, City are yet to secure a berth in next season's competition and face neighbours United on Thursday in a pivotal game in the race for the top four. Guardiola has stressed that the club's home form, which sees them face United, Crystal Palace, Leicester City and West Bromwich Albion at the Etihad Stadium before the season ends, will dictate their fate.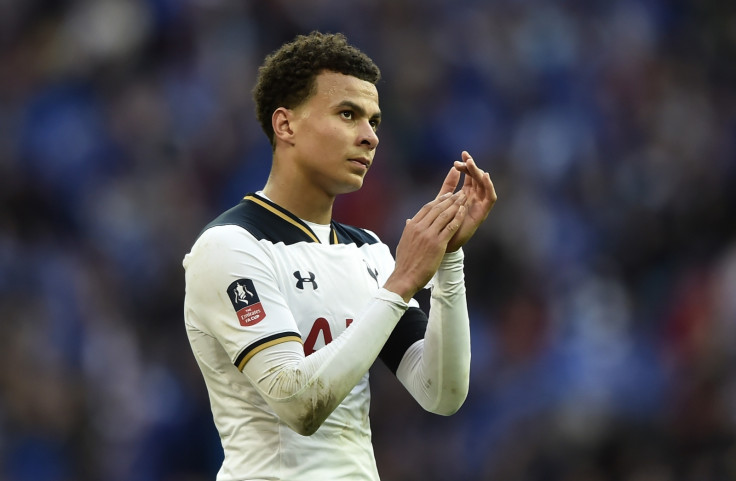 "We should analyse game by game," he added. "The result is a fact, but the way we play every game we should analyse. Our Champions League qualification depends on our games at home. Sometimes we win, sometimes lose against big teams. United are a good rival, good quality, good form. It's a big series without defeat in the Premier League. We are looking forward to playing that game."