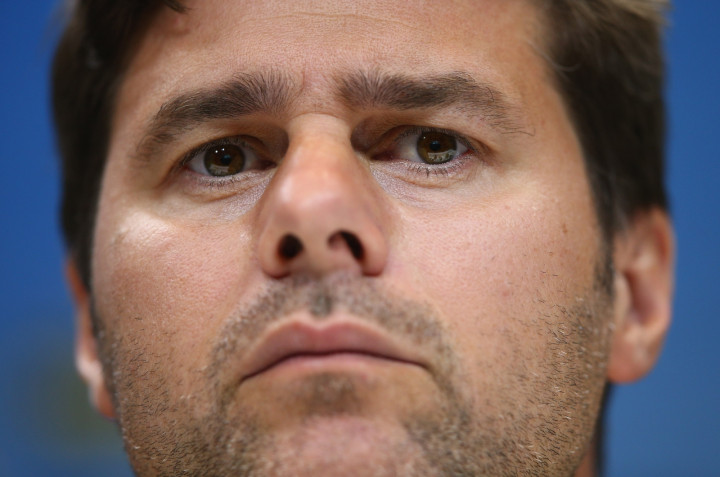 Tottenham Hotspur manager Mauricio Pochettino has claimed he needs time to "build something special" – and finally forget about the huge gap left by the departures of Luka Modric and Gareth Bale.
After the duo left White Hart Lane for Real Madrid in successive seasons, Spurs have struggled to find a balance and a philosophy under both Andre Villas-Boas and Tim Sherwood.
The former Southampton manager joined the north London club in the summer with the task of addressing those issues, alongside the job of returning Tottenham to the top four in the long term.
However, the Argentine has had a slow start to life at White Hart Lane, securing just three victories from the first eight games in charge.
Pochettino is not worried about the results and demands patience to move on from the previous eras.
"It's impossible for me to speak about previous managers, the previous philosophies, previous ideas," Pochettino said, according to Standard Sport.
"Two seasons ago, Gareth Bale was here and the club sold him for £100m - now he is not here, there's no Luka Modric and I don't know. You have a different challenge or different target or objective."
The Argentine does not mean Tottenham will not be as good as they were with their ex-players, who are now current Real Madrid stars, but different.
"No better, no worse than before - different. We need time and to work hard and it is for that I am here," he explained.
"Now it is different. The club is different - the club takes another way. I have a clear idea from the club, from the board, and I agree and we need to build something special and Tottenham want to build something special."
If things at Spurs comes together as Pochettino wants them to, the manager believes it will not be long before the club is ready to compete for silverware.
"I am sure that in the end we achieve something important," Pochettino said.
"Maybe in six months, maybe in one year, or maybe in two years. But I am sure that the club, in the end, will achieve a very important trophy."
Even though the manager has admitted the club is going through tough times, he revealed he is enjoying his time at London.
"I have enjoyed my four months at Tottenham. We knew when we signed for Tottenham that we expected a tough period," Pochettino said.
"We are in a very tough period in the club, but when you arrive to a club with big potential like Tottenham, a big club, and have the possibility to build something important, this is a very good challenge for us. I enjoy, but I try to enjoy it more than I am. I am aware of the results."