Mauricio Pochettino: Tottenham 'Unlikely to Make Further Additions' to Squad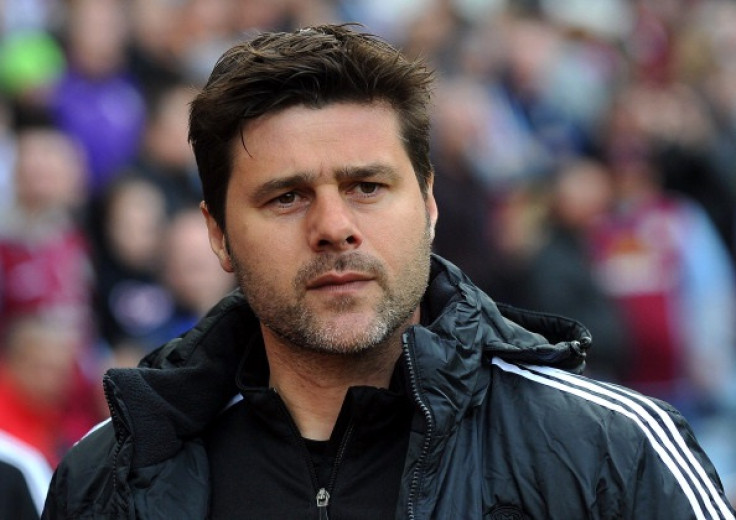 Mauricio Pochettino has claimed once again that Tottenham Hotspur are not expected to make any further additions to the squad before the end of the transfer window, while it's unlikely many players will leave the club.
The Tottenham manager replaced Tim Sherwood earlier this summer with the target of building a team capable of securing Champions League football following last season, when the club finished in a disappointing sixth place in the Premier League.
But while their rivals have spent big in order to bolster their squads, Spurs have only signed Swansea City duo Michel Vorm and Ben Davies, Eric Dier from Sporting Lisbon and De Andre Yedlin from Major League Soccer outfit Seattle Sounders.
Nevertheless, Pochettino believes the squad has what it takes to reach their target while he plays down suggestions that a number of players in the squad could leave the team in the final days of the transfer window, like Luka Modric and Gareth Bale did in previous campaings.
"I've been made aware of some reports claiming we are looking to sell half of our squad. Not only is this crazy for anyone to suggest but also particularly unhelpful to us just two days before the start of our season," he was quoted by Tottenham's official website.
"We are fortunate to have a squad full of quality, as I have said on numerous occasions, and we are not expecting to see much movement before the end of the transfer window."
"We will loan out some of our younger players to help further their development. Several of our players are under 21, so we don't envisage a problem meeting the Premier League's squad limit of 25."
Meanwhile, the manager expects to begin the new campaign with a victory in their Saturday opener against West Ham.
"It's great to have the start of the season. We've worked hard pre-season and we are ready to compete. We enjoy the competition," said Pochettino.
"We expect a tough game, it's a derby and we go there to play with our skill and try to win the game."
Meanwhile, the club announced Harry Kane has signed a new contract until 2019 after he made his first-team breakthrough in the second half of last season.
© Copyright IBTimes 2023. All rights reserved.