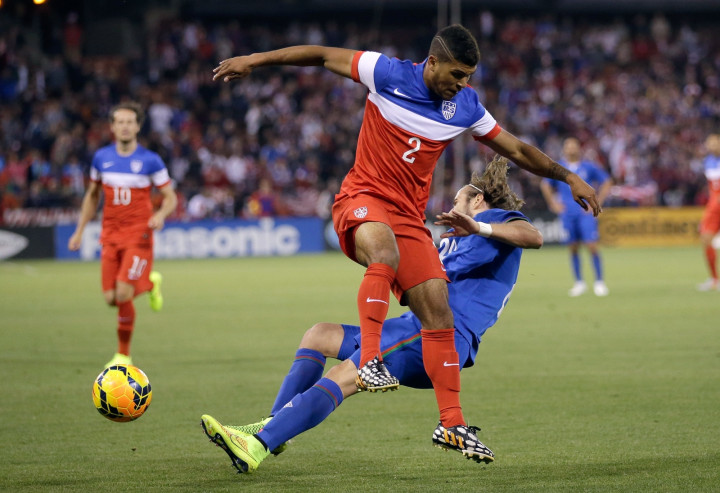 Tottenham Hotspur have confirmed the signing of defender DeAndre Yedlin from Major League soccer outfit Seattle Sounders.
"We are delighted to announce that we have reached agreement with Seattle Sounders for the transfer of United States international right-back DeAndre Yedlin," a statement on Spurs' official site read.
"DeAndre has signed a four-year contract and will remain with Sounders before joining us ahead of the 2015/16 season."
The north London club have beaten the likes of Liverpool and AS Roma, who were also linked to the USA international after some impressive performances for his country during this summer's World Cup in Brazil.
The 21-year-old right-back, who has made 52 appearances for Sounders admitted his delight at moving to the Premier League, even though he will only be joining the club ahead of next season.
"The Premier League is one of the top leagues in the world and I'm a guy that likes to challenge myself," Yedlin told Goal.
"Just to be able to practice against those type of players and play against them every weekend is a dream come true."
"I think every player aspires to challenge themselves against the very best and that's what I'm hoping to do," the American added.
"I always hoped and dreamed that this would happen, but I never expected it to happen this soon."
Yedlin has now become Spurs' fourth signing of the summer, following the arrival of Eric Dier from Sporting Lisbon and Swansea City duo Michel Vorm and Ben Davies.
His former club the Sounders have also posted a statement showing their delight over the player's move to the Premier League and are pleased that he will remain with them for the rest of the season and help them compete for the MLS cup.
"We are very excited for DeAndre and the possibilities that exist for him in his future with Tottenham Hotspur. It's an exciting time in his life," a Sounders statement read, as quoted in the Guardian.
"We are also very pleased that we will be able retain DeAndre's services for the rest of the season in our quest for the MLS Cup."