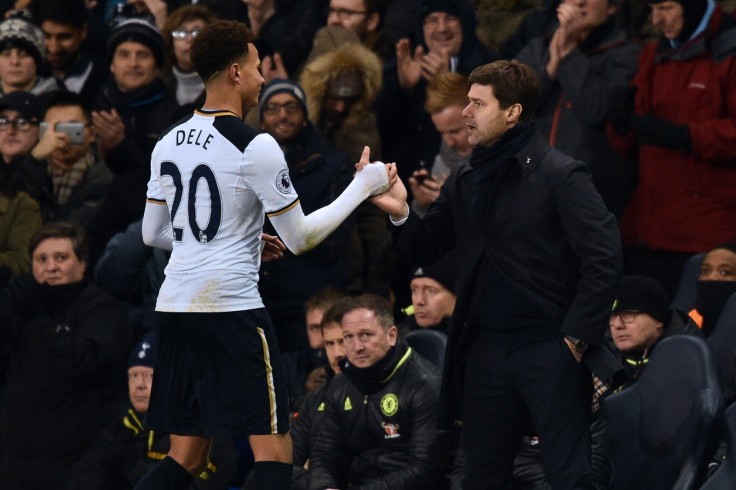 Tottenham Hotspur manager Mauricio Pochettino insists young players remain central to his identity as a football manager, adding new players will not be brought to the club based on talent alone.
Harry Kane (23), Eric Dier (23) and Dele Alli (20) have all become integral members of the Spurs first-team during Pochettino's two-and-half years in north London. Twenty-one-year-old Harry Winks continues to make inroads with Josh Onomah and Cameron Carter Vickers among the younger generation looking to push their way into his plans.
Speaking to NBC, Pochettino insisted it is a policy he has adopted throughout his career. "It is about football and people. Young players are part of my identity.
"At my first club as a player, Newell's Old Boys [in Argentina], there was always a belief in younger talent at the club, which was given the chance to work in the first team," he said in the Evening Standard report.
Tom Carroll, Nabil Bentaleb, Ryan Mason and Alex Pitchard are among the Tottenham academy graduates to have left White Hart Lane under Pochettino but not until after they were given a chance to impress the manager.
"Even though we [Newell's Old Boys] were a medium-level club in Argentina, we won three titles. It was an important time for me to understand that even though you can add good players and staff from outside the club, the academy is important as that is the identity of the club.
"For a big club, it always seems more important to spend money on players from outside than give a chance to a younger player, but we have shown that we trust in the academy and if they have faith in us, these players can have the chance to play in the first team."
While Pochettino wants to continue to promote a policy of youth in his team, the manager insists any player who wants to be part of his team will not be judged only on their ability.
"We try to sign players who can improve our squad not only in terms of football quality," said Pochettino.
"If they are very good people, it is even better. We are a company. Football is the most important thing but it is not only about football."