Tottenham Hotspur manager Mauricio Pochettino insists the club's transfer plans in the summer will be restricted by the investment in their new £800m stadium.
Spurs will swap their White Hart Lane home for a new 61,000-capacity ground from the 2018-2019 campaign – but it could have repercussions in their attempt to keep pace at the top of the Premier League.
The north Londoners were once again edged out of the title picture as Chelsea secured their fifth championship in 13 seasons after victory at West Bromwich Albion – confirming top spot with two games to spare.
But for how long the club can remain competitive is uncertain with a curb on investment in the transfer window imminent.
Chairman Daniel Levy U-turned on previous suggestions Tottenham's spending would decrease in the coming years – much like rival Arsenal's did after they moved to The Emirates Stadium – during a meeting of the club's supporters' trust in midweek. But Pochettino has re-iterated that his freedom to spend will be hindered despite maintaining that new signings are needed.
"It's true maybe that we need some help to try to add always, to improve the squad, and help in that way," he explained, according to Sky Sports.
"Of course, that is difficult because we are in a completely different project to our opponents, the clubs that play for the same things as us. Maybe we are a little bit at a disadvantage. But the good thing is that we are very focused on trying to develop different things, to try to be in the same level as them without investing the same money as them."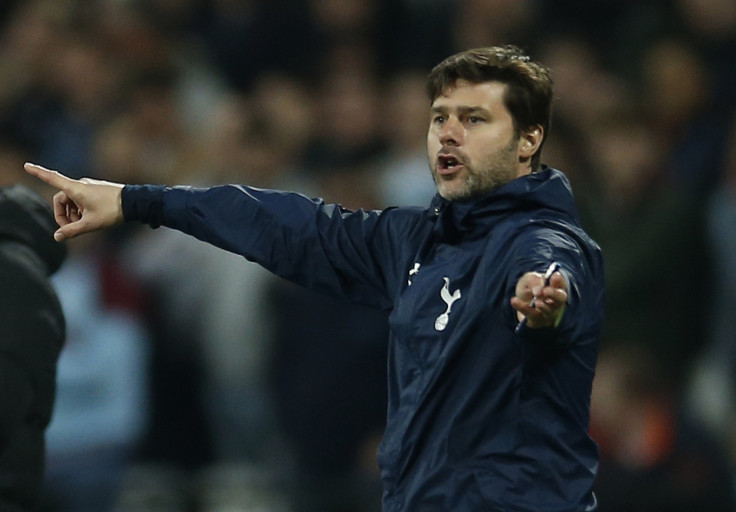 Seven clubs spent more on new players during the whole of 2016 than Tottenham, including Manchester City, Manchester United, Arsenal and Liverpool; each of whom have failed to stage a genuine bid for the title. Pochettino feels his side have much to be positive about despite not coming out on top in the race for the title.
"Sure the season so far was good and its true when you don't win you feel disappointed because that is our ambition," the Tottenham boss added. "But when we start the season, to be honest we don't analyse the budget and the investment of the other clubs but when you finish the season you must put it all in the same place to analyse and to say if it was good or if you feel disappointed for the season."