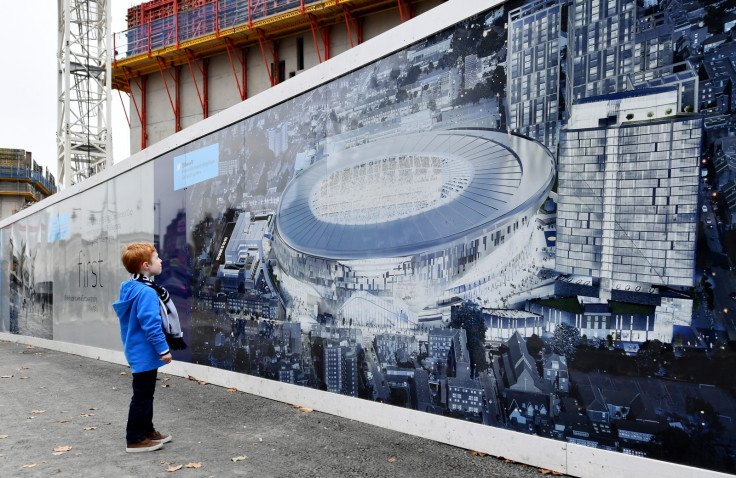 Tottenham Hotspur admit the amount of money they can guarantee for transfers is smaller due to their new stadium development, but insist those funds will not be used for anything other than player recruitment.
The north London club are poised the leave White Hart Lane, their home for the last 118 years, at the end of the current season. Mauricio Pochettino's side are scheduled to spend the 2017-18 campaign at Wembley before moving into their new 61,000-seater venue in time for the 2018-19 campaign.
The new project is now estimated to cost the club £800m. Chairman Daniel Levy recently explained the club will face similar financial restrictions which beset Arsenal following their move to the Emirates Stadium in 2006, with manager Mauricio Pochettino admitting this time last year the club have "a very tough period" in front of them in terms of player recruitment.
Speaking at a meeting between the club board and the Tottenham Hotspur Supporters' Trust, Levy was asked again whether the funds usually set aside for transfers would be greater if the club weren't currently in the process of redeveloping their home.
The Trust asked: "If it was true to say that, while transfer funds would be ring-fenced, the amount that could be ring-fenced was, by definition, smaller than what could be ring-fenced if the stadium project did not need to be financed."
In his reply, Levy reiterated that was the case, adding the club must be "realistic" in who they attempt to bring to the club next summer. The minutes from the meeting note: "DL [Daniel Levy] said funds were available and it was always the case given the finances of the club that we had to be realistic in the transfer market while still supporting the squad."
Tottenham spent £70.6m during last year's summer transfer window, figure greatly inflated by the deadline day signing of Moussa Sissoko from Newcastle United. While that figure was the fifth-highest in the Premier League, it fell considerably short of the amount spent by their title rivals, with Manchester City (£174.m), Manchester United (£149.5m), Chelsea (£123.5m) and even Arsenal (£92m) showing greater ambition in the transfer market.