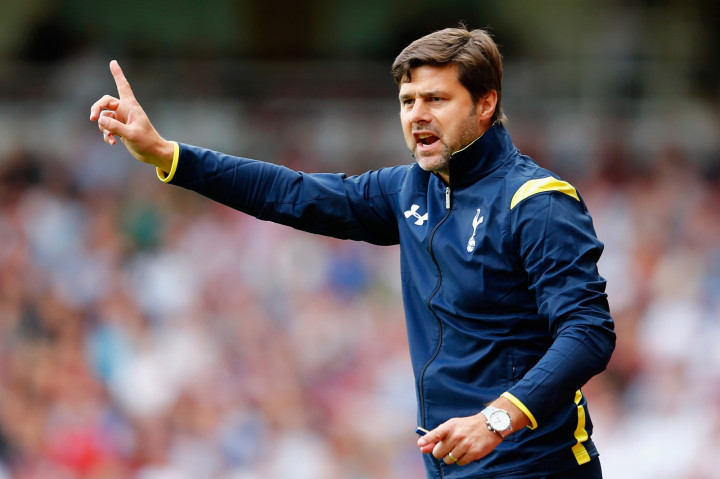 Mauricio Pochettino will not name his new Tottenham Hotspur captain until the transfer window has closed.
Michael Dawson's departure from White Hart Lane has left the armband vacant following the 30-year-old's £6m move to Hull City.
Younes Kaboul has captained the club in both of their Premier League matches this term while Pochettino turned to Hugo Lloris to lead the side in their Europa League clash with AEL Limassol last Thursday.
But the Argentine has confirmed he will wait until he has finalised his squad before making a decision.
"We have many leaders and we will decide in the next few days, after the transfer window has closed," Pochettino said. "This is a decision we will take all together, obviously me with the players in the next few days.
"It is important that we have many leaders in the group, and you only need to wait a few days to know the new captain."
Tottenham are expected to confirm their fifth signing of the summer in Sevilla centre half Federico Fazio in the coming days. With the Argentine's arrival imminent, Pochettino felt it was the right time to allow Dawson to leave the club in search of greater first team football opportunities.
"We decided to let Michael go because it was the best thing for him," the Spurs boss continued. "He would not get regular games this season. In the end we decided it was a good thing for him and us. I had to take a decision, but I wish him all the best. He is an unbelievable man and was a very important player."
The future of Andros Townsend at the club also remains a topic of discussion. The England international has been targeted by Southampton and his absence from the Spurs squad for Sunday's win over Queens Park Rangers sparked talk of an imminent exit.
However, Pochettino has named the winger in his squad for tomorrow's return leg against Limassol and hinted he will remain part of his plans this season.
"He [Townsend] is in my plans. "It is impossible you play or have only 11 players in the squad –you need 24 or 25.
"We have to play a lot of games and it is possible you play today, then don't play in the next Premier League game, but the most important thing is understanding that we need to choose for these games."