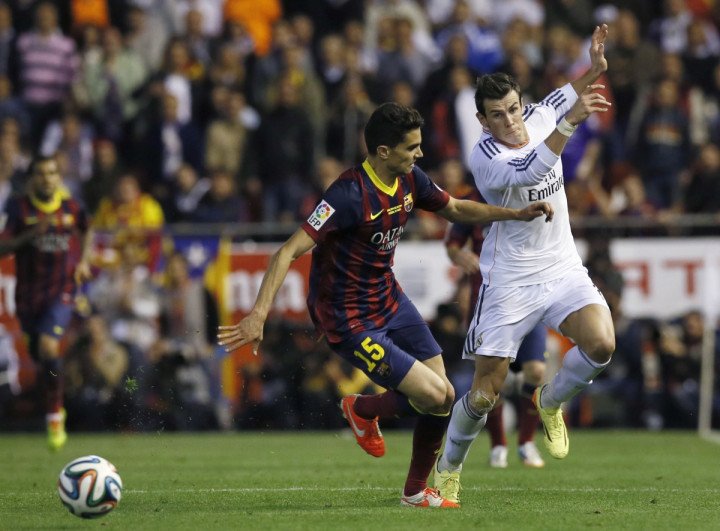 Gareth Bale admits he faces the new Real Madrid season in better shape than last season when he missed pre-season – while waiting for the protracted negotiations over his big-money move from Tottenham to La Liga with the final £86m deal drawn out until 24 hours before transfer deadline day.
Though Bale managed to finish the season on a high, scoring crucial goals in both Champions League and Copa del Rey finals, his first months at the Santiago Bernabeu were not that easy – with many pundits questioning his price tag and suffering a number of injuries.
"Obviously I feel a lot physically stronger and more prepared now. This time last year I was still at home in my house in London. It is nice to not have that saga going on, to be just able to relax and concentrate purely on your football. I am already settled in here in my house, and the surrounding area. I feel a lot more comfortable now," he said in an interview with ESPN.
"I know the city a lot better -- I can actually find places without the sat nav now. I am still learning about the city, but I am enjoying it. It has been a good pre-season and off to a good start winning the [UEFA] Super Cup [against Sevilla] and the first La Liga game [2-0 against Cordoba on Monday]. Now we are looking forward to the rest of the season."
Nevertheless, Bale thanks his Real Madrid teammates for the special welcome.
"The whole squad, the whole club always helps every new signing settle in, They were amazing for me last year, made me feel very welcome straight away, to feel straight at home."
Asked whether he would like to face a Premier League side in the Champions League – with the draw on Thursday, Bale said: "I would like to be able to choose, but the draw does not help me to do that.
"Whoever we get will be a difficult team. All we can do is give it our best. We know it is going to be difficult whoever we play, but we will try to win every game to win the group."