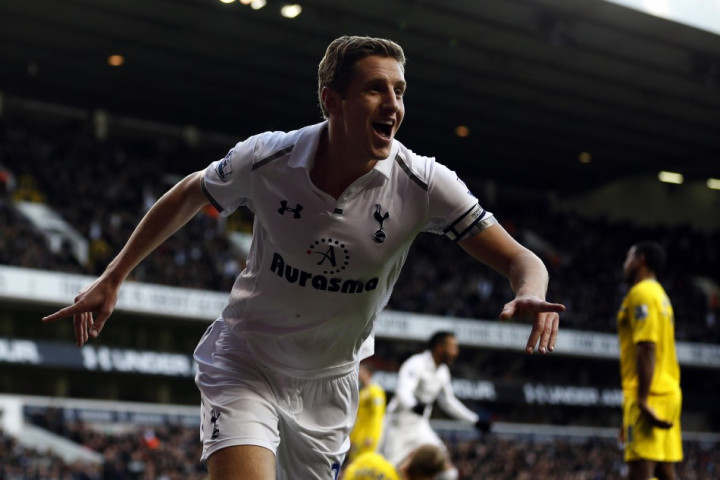 Michael Dawson has explained his decision to leave Tottenham for Hull City, claiming that he wants to play and he knew opportunities under new manager Mauricio Pochettino this season would be limited.
Nevertheless, Spurs are set to complete signing the Sevilla centre-back Federico Fazio, while bolstering Dawson's position with Eric Dier.
Earlier this week the international defender completed his move to the Tigers for an undisclosed fee, after spending nine and a half years at White Hart Lane.
"I've enjoyed it so much, so many happy times, met so many great people, made many, many friends. But you know, that's football. I knew my opportunities were going to be limited this season and I'm someone who loves playing football," he said to Tottenham's official website.
Desire to improve
"I had the chance to join Hull City and it's a club I know very well through the family connection with my brother (Andy Dawson) playing there for so long. I also spoke to Jake (Livermore) and Tom (Huddlestone), they love it and Steve Bruce, someone who played in my position, who I watched when I was a young player. I'm 30 now, but I want to go there and continue to improve."
The 30 year-old defender describes his time at Tottenham as "amazing", and names the Champions League victory over Milan in 2011 as his favourite day with the club.
"It has to be AC Milan, leading the team out at the San Siro in the Champions League. When I left a Championship team at Forest to play in the Premier League, I dreamt about playing with and against world-class players. I've achieved that at Spurs."
Furthermore, when asked about his top five moments in North London, he added: "I'd go for the League Cup win, AC Milan home and away, the 5-1 win against Arsenal, and scoring my first goal in the win against Chelsea."