British Prime Minister Theresa May has named Jeremy Hunt to the job of foreign secretary after the resignation of Boris Johnson.
Hunt, who had been the health secretary, is considered one of May's most loyal ministers.
May's government was rocked Monday by the resignations of Johnson and Brexit Secretary David Davis. They quit amid divisions in the government over Brexit.
May defended her post-Brexit trade plan that sparked the Cabinet resignations, saying it is the only way to avoid a hard border with Ireland.
Johnson and Davis advocate a clean break with the European Union, known as "hard Brexit." Hunt, who backed the "remain" side in Britain's 2016 EU membership referendum, favours keeping close economic ties to the bloc after the U.K. leaves next year.
Johnson slammed Prime Minister Theresa May in his resignation letter, accusing her of flying "white flags" of surrender in negotiations with the European Union.
Johnson said in his letter that May's plan to keep close economic ties with the bloc means the U.K. is heading for a "semi-Brexit" that would leave Britain with the "status of colony" within the EU.
He said: "The Brexit dream is dying, suffocated by needless self-doubt "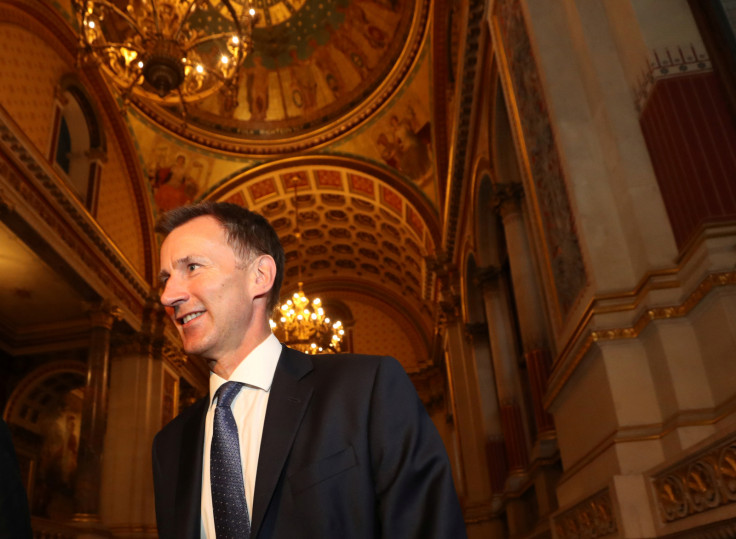 May's supporters worry that more ministers could resign, and pro-Brexit lawmakers from her Conservative Party could trigger a no-confidence vote in the prime minister.
Australia's foreign minister said her government is determined to push ahead with free trade talks with Britain despite Johnson's resignation.
Foreign Minister Julie Bishop refused to speculate on what sort of a prime minister Johnson would make he challenges for government leadership, but says Britain is facing significant challenges over Brexit.
Bishop told reporters in Australia: "What Australia wants to see is stability and certainty and we want to continue working with the U.K .government on matters of concern to us."
She added: "That includes a free trade agreement when the time is appropriate."
She says she'll miss Johnson.
The White House has said that President Donald Trump "continues to look forward to" his meeting with British Prime Minister Theresa May this week despite the turmoil that Brexit is creating in her government.
White House spokeswoman Sarah Huckabee Sanders said in a statement Monday that "The President continues to look forward to his working visit with the Prime Minister on July 13, and further strengthening the U.S.-U.K. special relationship."
Trump will make his maiden voyage to the U.K. as president following a NATO summit in Brussels and before heading to Helsinki for a summit with Russia's Vladimir Putin.
May told the House of Commons on Monday that her programme — which would allow the free movement of goods, but not services — is the "right Brexit " because it would make it possible to avoid checks at the border between the republic and Northern Ireland. Northern Ireland is part of the U.K.
Lawmakers howled as a beleaguered May paid tribute to two senior members of her Cabinet who resigned rather than accept her proposals.
May said: "What we are proposing is challenging for the EU. It requires them to think again, to look beyond the positions they have taken so far and to agree a new and fair balance of rights and obligations ."