A 1,600 year old temple believed to be dedicated to the sun god of the ancient Mayan people has been found in El Zotz, Guatemala.
The Temple of the Night Sun dates back to between 350 and 400 AD. Its outer wall is decorated with deeply carved and painted stucco, as well as a series of masks depicting different phases of the sun.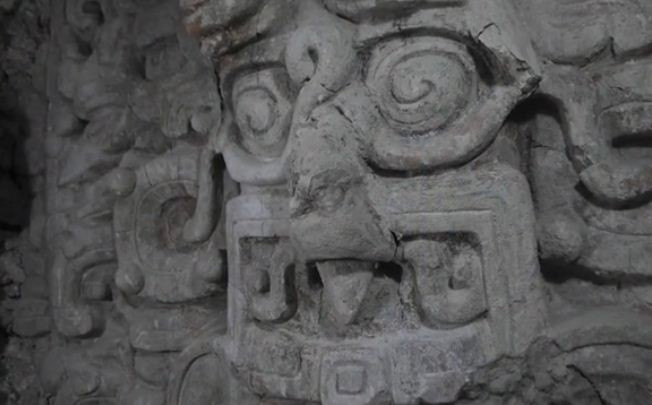 The temple is located atop the Diablo Pyramid and right behind a royal tomb, which was discovered in July 2010. According to archaeologists, the temple probably post-dates the tomb, and may have been built as a mark of respect to the king buried there. Historians believe that the temple could yield a significant amount of information about the Mayan civilisation and how the Mayan people perceived death and life after death.
"The Diablo Pyramid is one of the most ambitiously decorated buildings in ancient America. The stuccos provide unprecedented insight into how the Maya conceived of the heavens, how they thought of the sun, and how the sun itself would have been grafted onto the identity of kings and the dynasties that would follow them," Stephen Houston of Brown University, Rhode Island, who led the excavation, said in a statement earlier this week.
Houston said the stuccos were probably so well preserved because the Mayans built several levels on top of the original structure. The stucco masks depicting various phases of the sun emphasise the significance of the Sun in the Mayan civilisation.
"The sun was a key element of Maya rulership. It was an icon which they linked very deliberately to royal lines, royal identity, and royal power. It's the most dominant celestial feature. It's something that rises every day and penetrates into all nooks and crannies, just as royal power presumably would. This building is one that celebrates this close linkage between the king and this most powerful and dominant of celestial presences," he explained.
Pictures and a Brown University video below show the latest discovery related to the Maya civilisation made in Guatemala: