Biometric security is the future, claims McAfee and Intel, who have announced the LiveSafe suite of desktop and mobile applications designed to keep your digital possessions safe across the cloud and every device you own.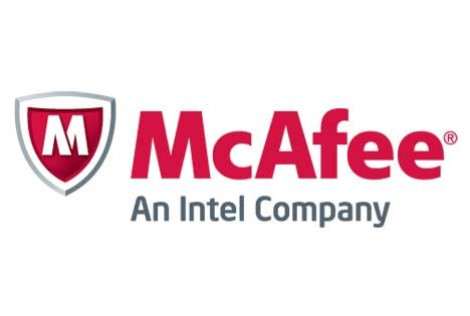 McAfee LiveSafe identifies you by capturing your face and voice with the camera and microphone of any Ultrabook - plus a six digit PIN for non-Ultrabooks - before granting access to 1GB of secured cloud storage.
Billed as a safe place to keep electronic copies of important documents like property deeds, wills and passports, the cloud-based 'Safety Deposit Box' can be accessed with just your face and voice when used with an Intel Ultrabook.
During a briefing with IBTimes UK, McAfee explained that the biometric system analyses your face and asks you to say two phrases, one chosen when you create your account, and another phrase randomly generated each time you log in.
The company told us the system had a 98% success rate when demonstrated to 100 other journalists, and the system only failed to give the correct user access when background noise drowned out their voice.
The suite of applications also protects Android and iOS smartphones and tablets, and can be used across an unlimited number of devices for £79.99 per year, or £19.99 for the first year when bought with a new PC or qualifying tablet.
LiveSafe also includes an alternative to the 1Password service called SafeKey, which securely manages all of your usernames and passwords for social networks, email, websites and online banking on McAfee's encrypted servers.
When you next log into Facebook, email or another service, SafeKey will ask if you want it to create and remember a secure password. The software then creates a long password, applies it to the service you want protecting, then saves it in McAfee's secure cloud storage. SafeKey is a browser plugin, so as long as that is running - or you access the website through McAfee's SafeKey apps for iOS and Android - the password will be automatically entered without you needing to remember it.
Find my phone
In a mod towards Apple's Find my iPhone, McAfee's LiveSafe also includes iOS and Android apps to help you track down a lost device, and remotely lock or wipe the device if it cannot be found.
The mobile apps also include virus protection for your devices, along with a data backup system, as well as call and SMS blocking and protection from malicious websites and applications with Android devices.
With LiveSafe, McAfee hopes to "redefine the definition of security," and the company believes that biometrics are the future, as consumers struggle to remember an increasing number of passwords and usernames.
Finally LiveSafe includes 'security advisor' phone support, which can be accessed for free 24 hours a day, seven days a week in the US and much of western Europe; the service can help recover lost devices, talk you through protecting your computer from viruses, deal with credit fraud and provide tips for safer internet use.
LiveSafe costs £19.99 when bought with a new PC or qualifying tablet, and costs £79.99 per year after the first year; the suite will be available from July.