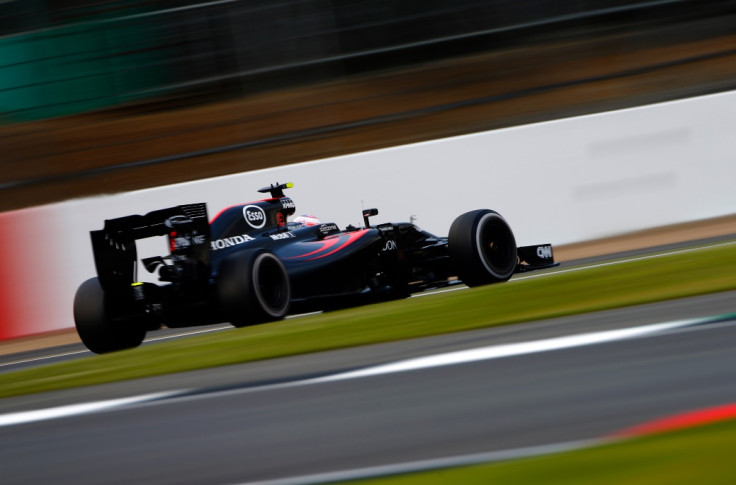 Formula One teams and supercar manufacturers are only just scratching the surface of what is possible when it comes to making petrol engines more efficient and kinder to the environment, says Ron Dennis, McLaren Technology Group chairman and CEO.
In the next decade, Dennis says, Formula One will play an invaluable role in the increased efficiency of racers and road cars alike. Along with other forms of motorsport, technology honed by F1 will have a key part to play as road car companies strive to meet ever-tightening emissions laws.
Speaking at the McLaren Technology Centre in Woking, Surrey, Dennis highlighted technologies, like Kers (kinetic energy recovery system) and turbocharging, as being vital when it comes to both winning F1 races and reducing road pollution as the industry drives towards a greener future.
"Kers [and similar technologies] is absolutely relevant to the future of the automotive industry," Dennis told a small group of journalists, including IBTimes UK. "All new [race and road car] engines in the future will be lower capacity, turbocharged; they will be very sophisticated energy recovery systems."
We haven't even scratched the surface
Dennis added that car manufacturers "haven't even scratched the surface of where we will be in 10 years' time, and most of the technology will be the result of Formula One." Credited with the invention and development of safety features like ABS brakes, traction control and crash protection, F1 and motorsport have acted as test beds for future road car safety almost since their inception.
A recent triumph by Formula One and the McLaren team in particular, Dennis said, was how the current racing car uses a third less petrol than it did just three years ago. These savings will soon appear on road cars, and in some cases (such as cars using small capacity, turbocharged engines to reduce emissions and petrol consumption) are already on sale.
The link between motorsport and road car technology is clearer than ever. Hybrid cars have won the Le Mans 24-hours for the last five consecutive years, while Formula One cars use small engines and electric battery packs.
Autonomous cars will change our world
Looking further ahead, Dennis said autonomous cars are going to be nothing less than world-changing. "Autonomy, in 10 years' time, is going to change our world. We have no comprehension of how autonomy is going to change our world. The one thing that is vital when we pursue these technologies is data transfer, processing the data."
This is where a new partnership between McLaren and NTT Communications, a Japanese data transfer and cloud storage company, comes into play. The three-year deal will see NTT appear on the McLaren race cars, but more importantly the company will provide a data transfer and storage service for the F1 team, as well as McLaren Automotive, the road car company producing 4,000 vehicles a year, and McLaren Applied Technologies, which focuses on other industries, like aviation.
Processing data and keeping it safe, Dennis says, will be key to producing faster F1 cars, but also developing more efficient road cars and safer, more intelligent autonomous vehicles.