Roger Mullin is an unlikely giant killer. The grey-haired Scot is softly spoken, has a self-described "mongrel" CV and wears a suit. He is certainly not a sword-wielding knight of fiction. But that didn't stop the SNP man achieving something remarkable at the general election.
Kirkcaldy and Cowdenbeath, under various incarnations, had been held by Labour for 80 years. The Fife constituency, which sits north east of Edinburgh and across the symbolic Forth Bridge, was Gordon Brown's seat before he retired from the green benches. The former prime minister, a son of Kirkcaldy, commanded a majority of 23,000.
But that impressive lead disintegrated in May when a nationalist surge swept through Scotland and helped Mullin secure the seat. The 67-year-old won a majority of almost 10,000 votes, leaving Labour's candidate Kenny Selbie in second place.
Mullin had contested four general elections under the SNP banner and came up short. He was also defeated in the 1990 Paisley North by-election. How, you might wonder, did a perpetual political loser secure such a stunning victory?
Maybe just as shocking, the new MP disclosed that he had no intention of running for parliament a year ago. "I thought that those days were behind me – I had done my bit and there were younger people on the scene, which was great," he told IBTimes UK.
"I had campaigned in the [Scottish independence] referendum, of course, but I then started to get approached by different people in the constituency saying 'come of Roger, you should stand'."
Mullin, who has lived in the seat for more than 30 years, was eventually convinced and revealed that there was some selfishness behind the move.
"I thought [the seat] was going to get a lot of publicity, and this is very egotistical – I didn't initially think I was going to win but thought it was important that there was somebody there who didn't need to be brilliant, but needn't make any mistakes," he explained.
In other words, Mullin saw himself as a safe pair of hands that could handle the pressure of attempting to win Brown's seat. His brutally honest reasoning seemed to make sense – Mullin had electoral and media experience. But back then he only gave himself an "outside chance" of winning the constituency.
Mullin made it clear in selection hustings that, if elected, he would treat the Kirkcaldy and Cowdenbeath campaign like a by-election. "I knew what it was to be in a by-election where you really had a campaign machine and a strategy. I said 'it's going to be a lot of work.'"
The party must have liked what they heard because Mullin was announced as a candidate in January. The parliamentary hopeful got to work with initially just eight canvassers. But the number of volunteers in the constituency surged and Mullin had ten canvas teams working all days of the week by May.
It seemed Mullin lived up to his word as the 'by-election battler' and the SNP eventually dotted 10 street stalls across the constituency. "People told us that there were certain places that you couldn't canvass as SNP. I said 'no, there's no place where we can't canvass – we are going to canvass everywhere," he said.
Mullin said the stakes were raised in March when a Lord Ashcroft poll predicted that he was set to win the seat. The survey, which was conducted between 19 and 25 February and questioned 1,000 people in the constituency, estimated a swing of 28.5% swing toward the SNP.
"I took it with a pinch of salt. I didn't think we were ahead, but it was great for the troops and good for the publicity," he said. The other crucial factor was that the poll pulled Brown into the campaign, "big time", according to Mullin.
The SNP man claimed that he started to see more of Brown around the constituency, a presence which apparently rattled Mullin's team. "People were getting worried. I said 'There's no reason to get worried about it – the more Brown comes out, the more he solidifies the people who voted 'Yes' in the referendum," he added.
But even with Brown's support, Selbie, a young Kirkcaldy councillor, failed to keep the seat red. Mullin, meanwhile, put his victory "mainly" down to the SNP's national performance.
"The swing took us up to the turning point and the other thing was that we ran such a great campaign, which began to positively affect all of the other seats in Fife," he said.
The first inclination of a victory for Mullin came on polling day when he visited the constituency's polling places. The pre-result recce prompted Mullin to turn to his wife Barbara and say "I think we could win this".
Robert Burns country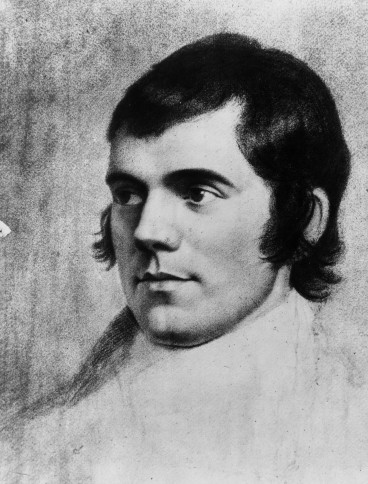 With the results in, the Kirkcaldy and Cowdenbeath electorate had a new man at Westminster. Mullin hails from the small market town of Maybole in Ayrshire, otherwise known as Robert Burns country.
The national poet was born in the now defunct village of Alloway and was schooled in Kirkoswald. It seems almost mandatory, as 20-year-old Mhairi Black mentioned in her sizzling maiden speech, that SNP MPs must make some claim to the "Ploughman Poet". Kirkoswald is Mullin's connection to Burns.
The SNP man said his "fourth great grandfather" is Hugh Rodger, the schoolmaster and teacher of Burns at Kirkoswald. Mullin revealed that this cultural side, which he adopted from his mother Isabella, was partly why he joined the SNP as a teenager in 1966. Another factor was the way his father, James, was treated at the end of the Second World War.
James, despite leaving school at just 14 and having a working-class background, was able to ascend to the rank of captain in the Army. But Mullin's father found that he didn't have the right establishment credentials to land a job in the elite Diplomatic Service and later set up a bakery business.
"He said lots of senior officers would come to him to fill in their applications forms so they could apply for the service, they recognised that he was very able. But he could never apply because he had never gone to a private school," Mullin said.
The newly elected MP said it was stories like his father's, of people being blocked from opportunities, that made him feel aggrieved. His late brother, who was also called James, had a similar tale to tell.
Despite his double honours in maths and natural philosophy (physics) from the University of Glasgow, James "had to" move to Canada, where he started a distinguished career in the sciences at Atomic Energy Canada. "Surely we need talented people like that in Scotland," the SNP MP protested.
Mullin's own educational background is far from conventional. He partly puts it down to being a "sort of rebel" in his youth, which led him to initially work as an apprentice electronic draftsman. But the nationalist, who has a "passion for education", earned a higher national in electronic engineering thanks to night classes and landed a job as a designer for IBM, which he "hated every minute of".
"I realised I made a mistake in my mid-20s. My wife said I was miserable so I just gave it up went to Edinburgh to study sociology and politics," he explained.
Mullin had already started his PhD but, with his wife and two young children in mind, he took a job as a college lecturer in Edinburgh – a position he apparently go offered in a pub.
He worked his way up the ranks at Stevenson College, eventually becoming the head of the general education department. "I seemed to be in the right place at the right time and every year I was getting promoted," he said.
But Mullin went it alone in 1985 and founded a number of research companies, mainly in the fields of higher education and labour market studies. As part of this work Mullin has conducted 26 international assignments, with roughly half coming from United Nations (UN) agencies like Unseco and the International Labour Organisation (ILO).
He specialises in applied decision theory or "how should people make decisions if they wants to maximise positive outcomes" and holds an honoury professorship at the University of Stirling, where he has taught on post-graduate courses.
After his election, Mullin got a new job – he was appointed the SNP's Treasury spokesman in Westminster. But the decision making expert doesn't think much of the House of Common's conventions.
"If you want to run a place efficiently, don't model it on Westminster, for goodness sake. This is the most inefficient, ridiculous place. It has got utterly preposterous processes," Mullin said.
He added: "It took us four weeks to get an office because everything works through back channels. The [SNP] group has been split up because they would agree to put us all together. The fact that you are hot desking for four weeks without an office, when you are meant to be parliamentarians, how inefficient is that?"