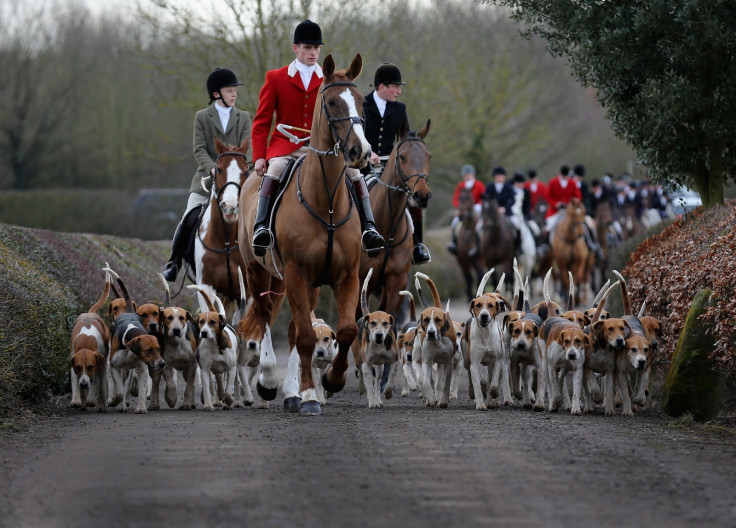 A planned vote by MPs on whether to relax the current fox hunting ban has been postponed following confirmation the SNP will vote against the changes.
MPs were planning on staging a free vote in the House of Commons on whether to change the current laws in England and Wales, including allowing more than two dogs to be used to "flush out" a fox before it can be shot.
The proposed reforms looked unlikely to win a majority in the Commons as the 56 SNP ministers looked set to vote against them, even though it will not affect Scotland.
After the SNP confirmed it will be voting against the proposal to relax the laws in order to remind an "arrogant UK government of just how slender their majority is", the vote has now been cancelled until a later date.
It is believed it may be rearranged until after a plan for "English votes for English laws" comes into place.
10 Downing Street had previously indicated that David Cameron intended to vote in favour of the changes.
In response, SNP leader, Nicola Sturgeon, told the BBC the decision to axe the vote shows Cameron "can't carry his own parliamentary group".
She added she had received huge amount of support from the public over the SNP's plan to abstain from not voting on decisions that only affect England and Wales in order to oppose the changes.
"I can't think of another issue where I've had more communication and it's unprecedented for so much of that to come from England," she said.
Opposition to fox hunting
Prior to the confirmation the vote had been postponed, Angus Robertson, SNP leader in the Commons, said: "We totally oppose fox hunting, and when there are moves in the Scottish Parliament to review whether the existing Scottish ban is strong enough, it is in the Scottish interest to maintain the existing ban in England and Wales for Holyrood to consider."
Keith Taylor, Green MEP for South East England, said the government's postponement of the vote over fears they will lose the vote is a "cynical manipulation of our democracy".
He added: "Fox hunting is needless and causes tremendous suffering. We must continue to protect our British wildlife by ensuring this barbaric practice remains illegal.
"I am strongly opposed to hunting and this amendment would be a disaster for our beautiful foxes, stags and hares. The Hunting Act should be strengthened, not weakened."
In Scotland, farmers and landowners can use an unlimited amount of dogs to "flush out" foxes. The Tories had hoped to bring the currents laws Hunting Act in England and Wales in line with Scottish legislation.
The current Hunting Act was introduced by Tony Blair's Labour government in 2005.