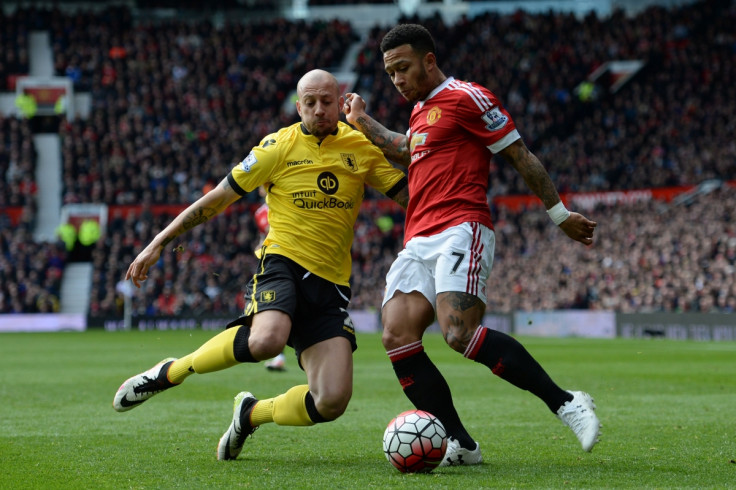 Manchester United winger Memphis Depay has not spoken to Louis van Gaal since he was sacked by the club. The 22-year-old Dutchman admitted he has not contacted his former club boss after he was replaced by Jose Mourinho in May, but he does not blame Van Gaal for his own form struggles.
The forward joined United in a much-hyped transfer worth around £25m ($36m) last summer, but fell woefully short of expectations during his first season at Old Trafford. However, Depay has taken full responsibility for his lacklustre form and has pledged to improve under Mourinho.
"The season did not go as planned and that hurt my confidence a bit," the United star said, according to Fox Sports. "I do not want to blame the manager for it. I played some good games and some bad matches. I do not want to blame anyone for it. I have not been in touch with Van Gaal yet. I might give him a call or send him a text."
Depay has promised to work even harder over the coming months and has insisted he can match fans' expectations next season. "It's now up to me to deal with this situation and get back on track," he said. "I think every attacker is intuitive. You have to make decisions on when to go for an individual action. The old Memphis, who beat every opponent, will soon be back again.
"I did not play as many games as I hoped and I am obviously disappointed about that. I had different expectations. But I have to deal with that."
Depay managed just two Premier League goals for United last season. But he does not have the distraction of Euro 2016 this summer as the Netherlands failed to qualify and has promised to flourish under Mourinho. "It's now on to next season. I have to prove my worth during pre-season," the United star said.